AMMONITE FOSSIL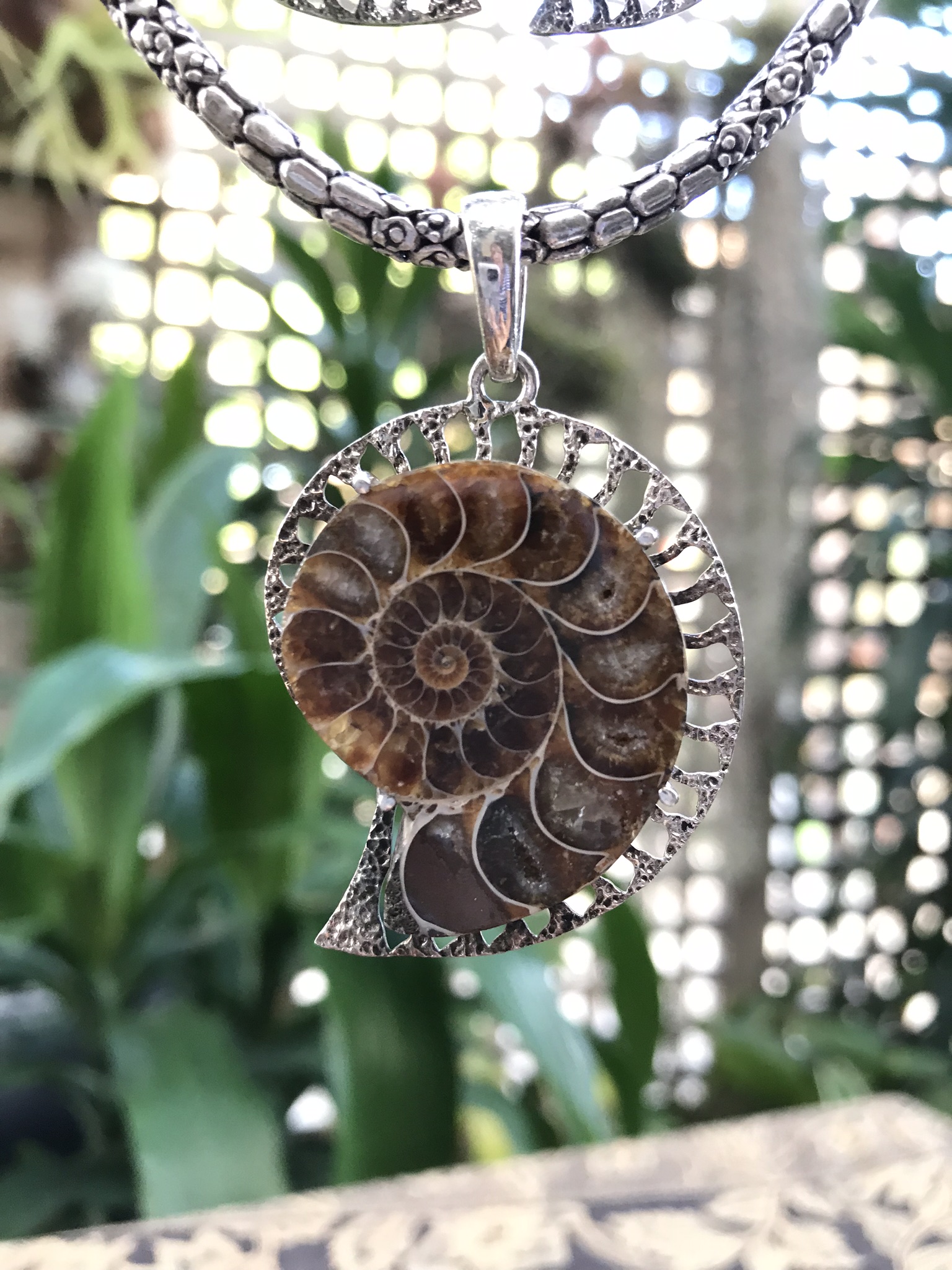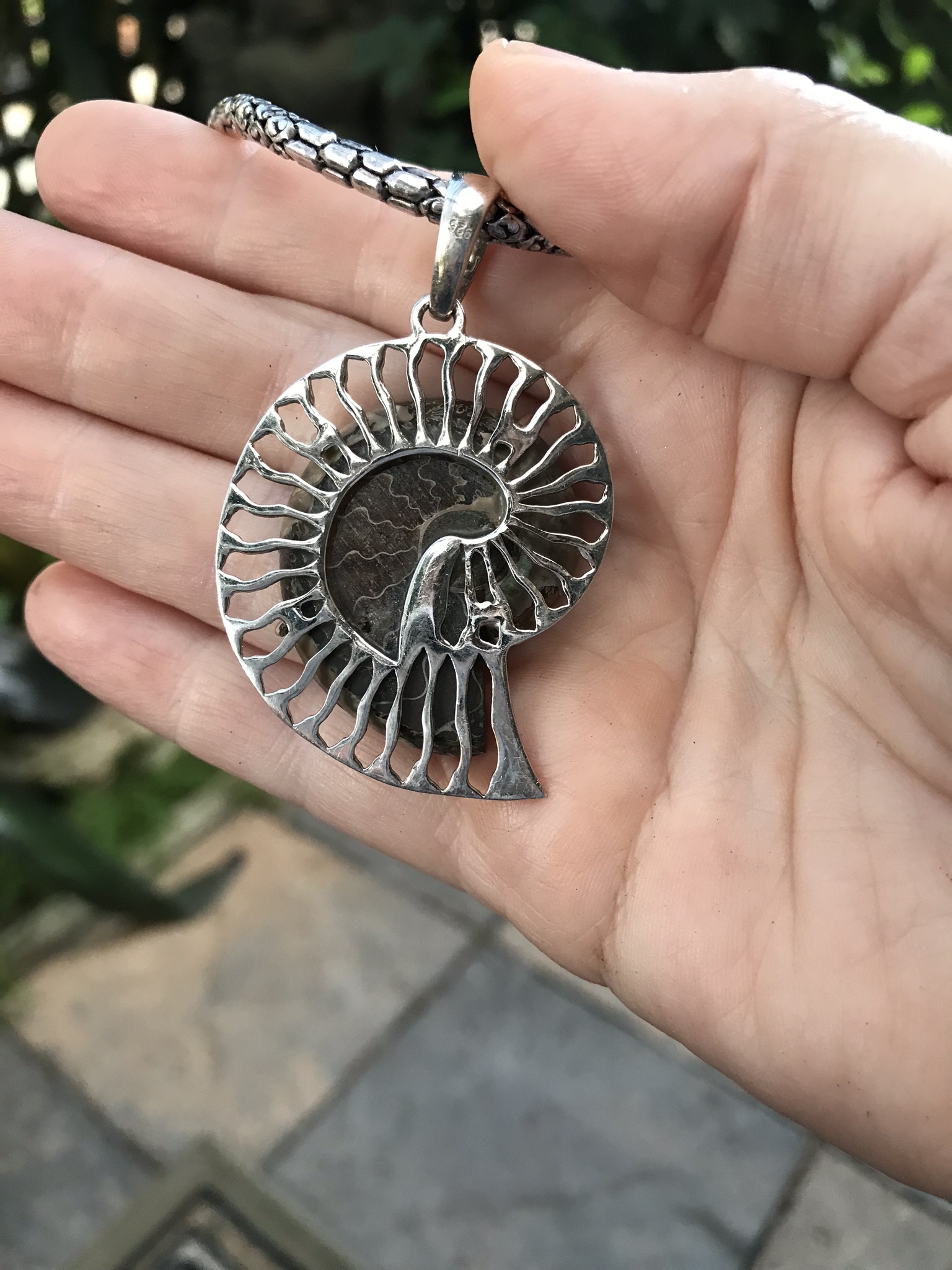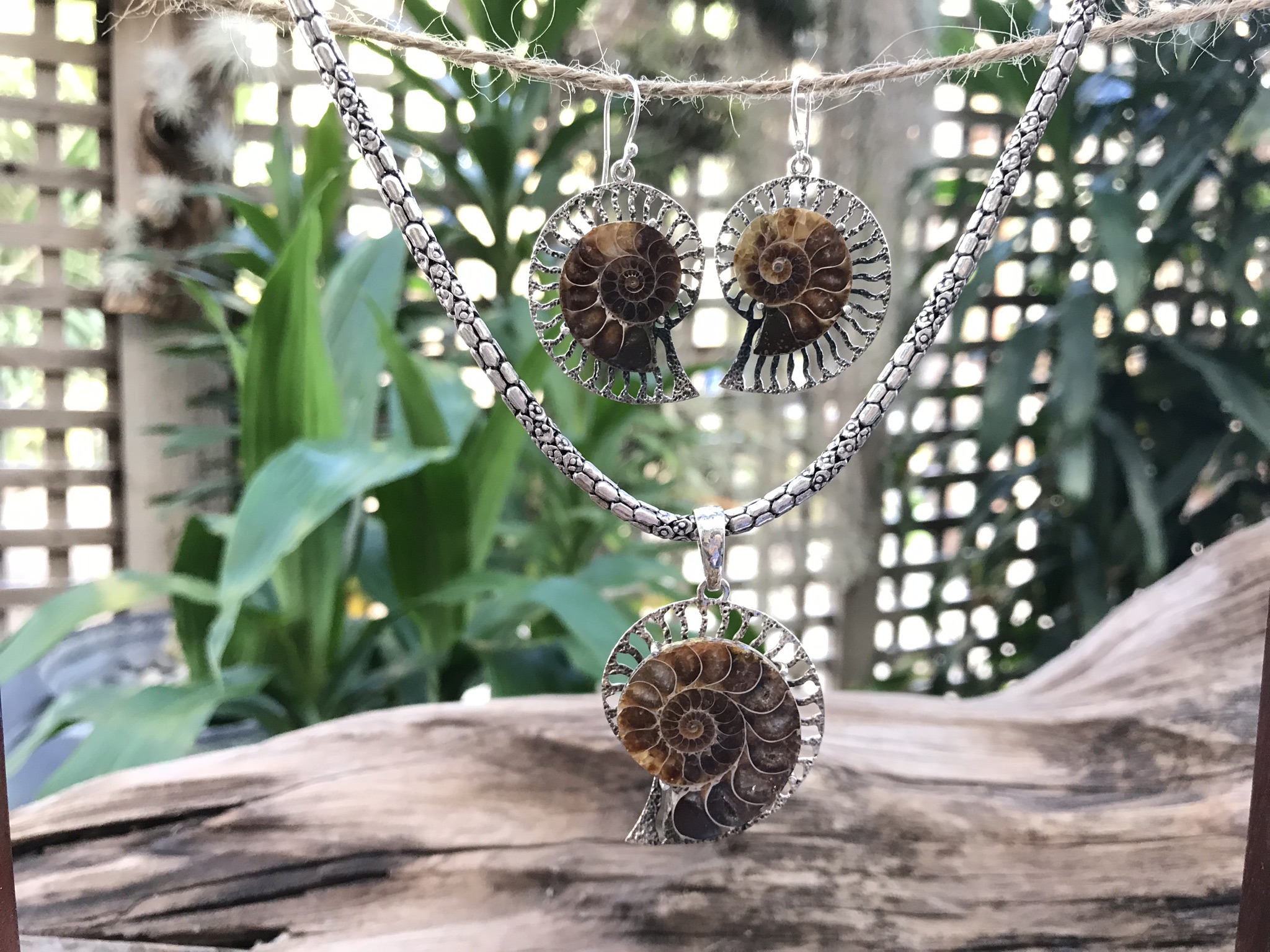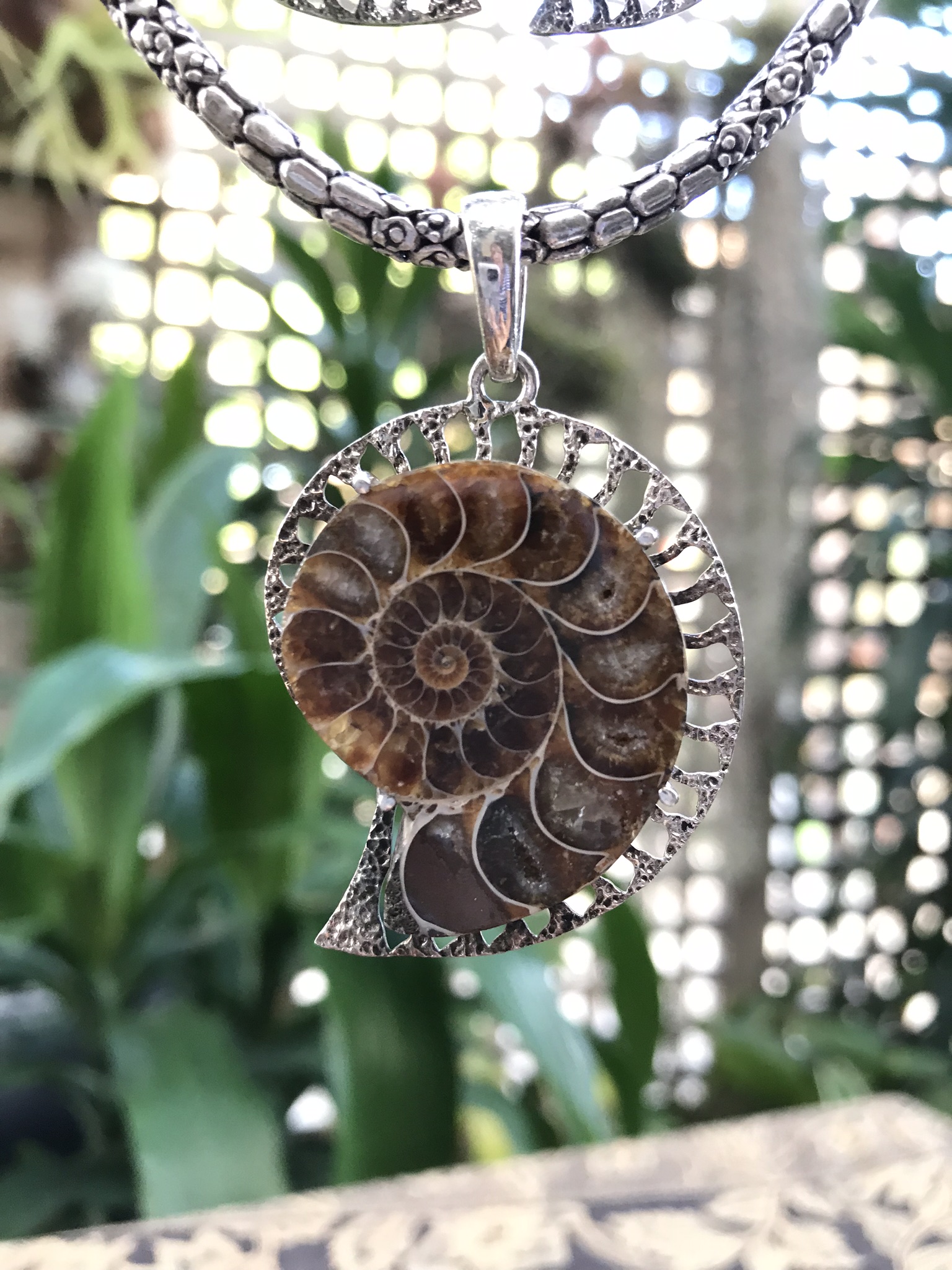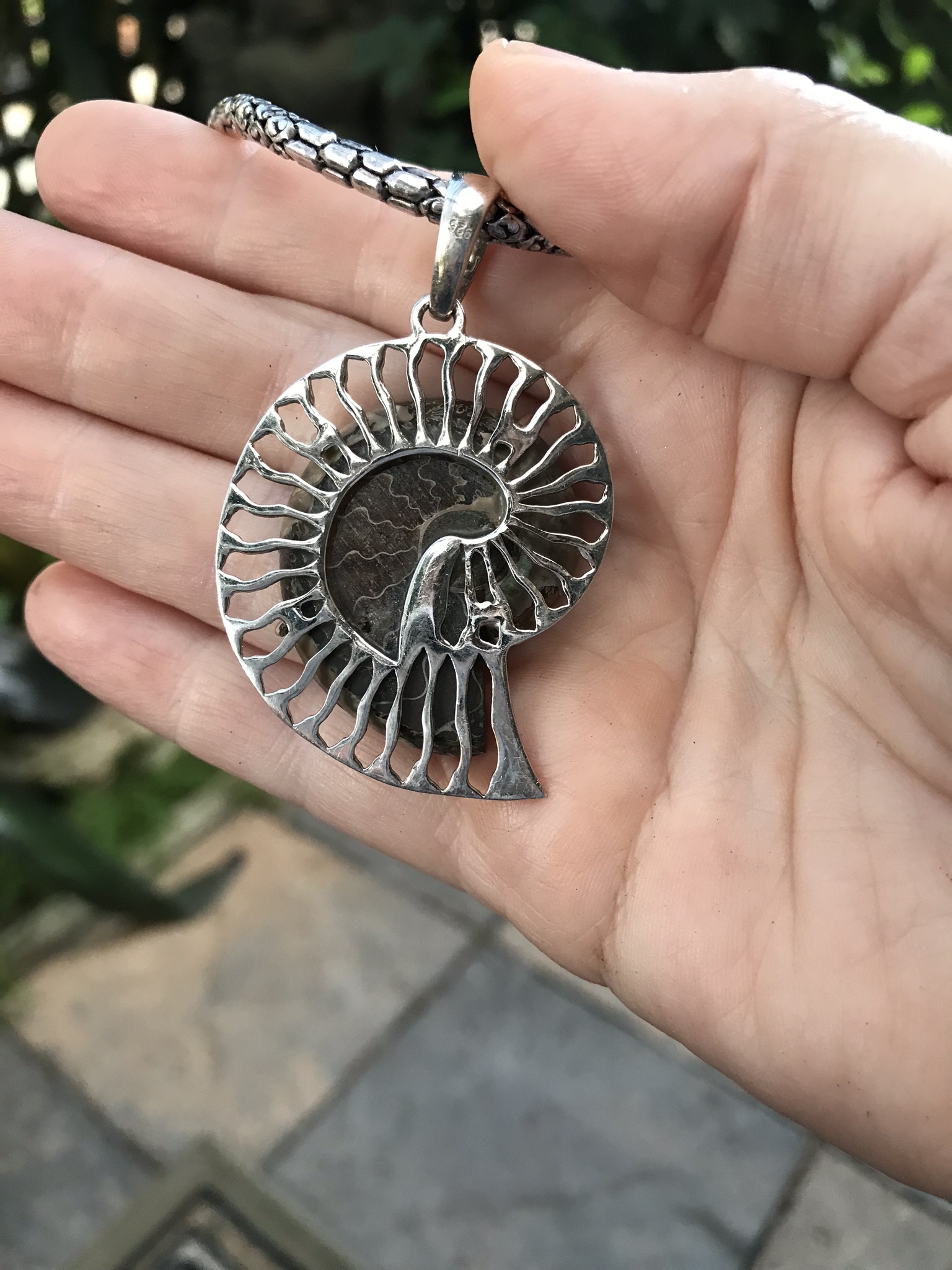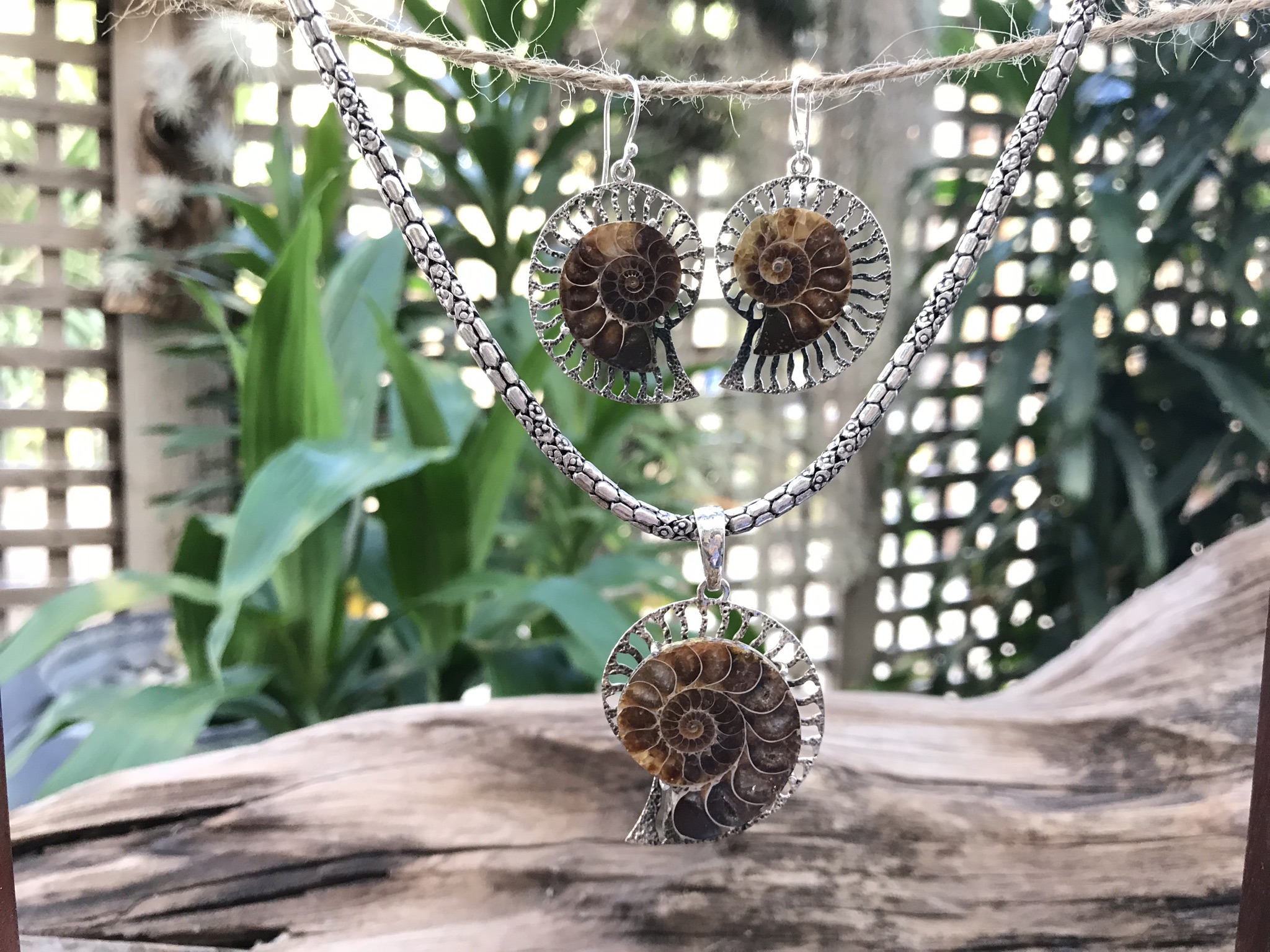 sold out
AMMONITE FOSSIL
Ammonite Fossil Pendant set in Sterling Silver. This piece is beautiful from the front or back. Matching earrings (if still in stock available on the earring page).
Size approx. 2 1/2" x 1 1/4". Bale opening approx 1/2", large enough to accommodate a large chain, rope or a beaded necklace.
Ammonites first appearing in the fossil record 240 million years ago, descending from straight shelled cephalopods. The last lineages disappeared 65 million years ago at the end of the Cretaceous.