COLORFUL ELEGANCE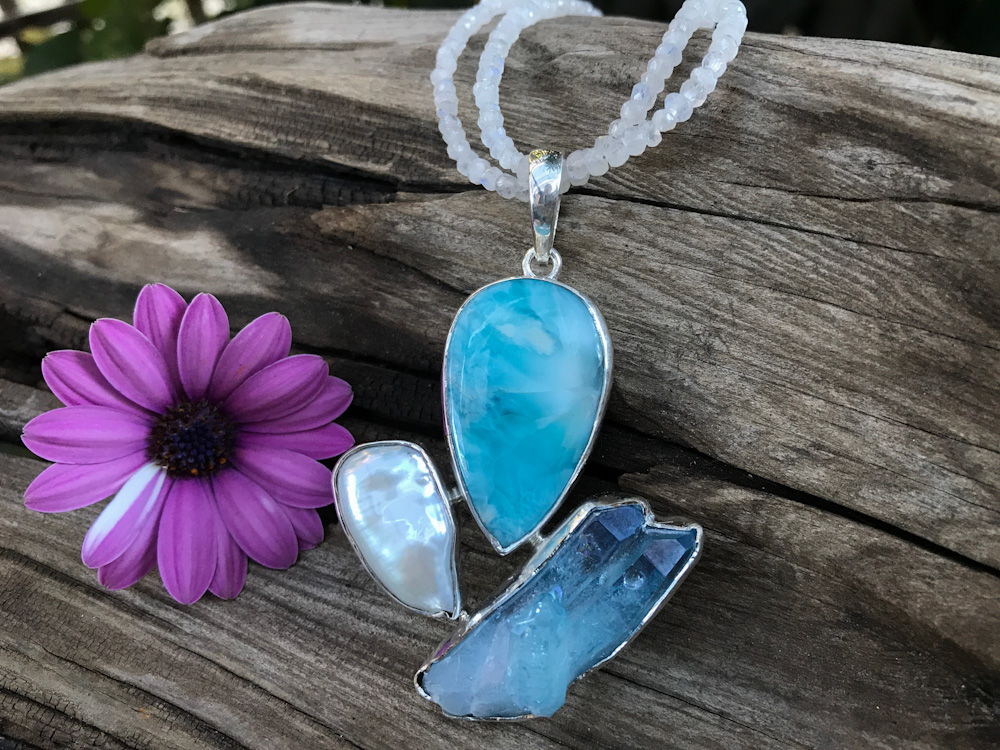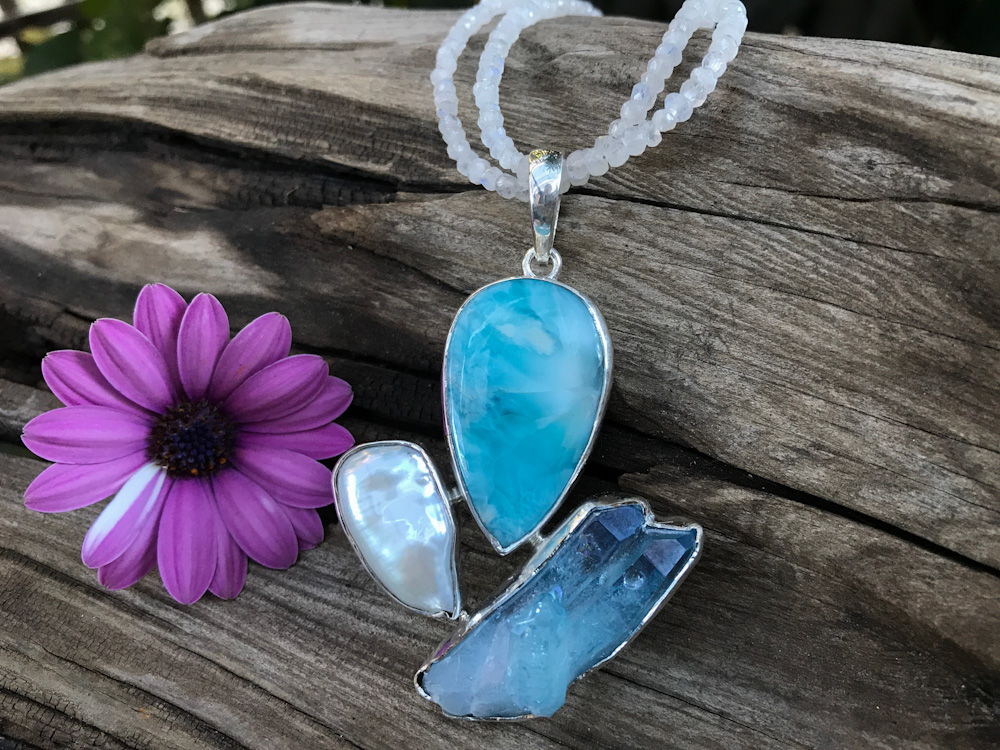 sold out
COLORFUL ELEGANCE
Blue Larimar with a beautiful Freshwater pearl and Aqua Aura Quartz crystal, set in sterling silver.
Size approx. 2 3/4" x 1 3/4". Large Bale opening, approx. 1/2"
Larimar is the embodiment of the tranquil Sea and Sky energies. Its soft, soothing blues and calming turquoise is streaked with white patterns that resemble sunlight dancing beneath Caribbean waters. It brings the ancient wisdom of Atlantis and the healing power of dolphins to harmonize the body and soul.
Ancient Greek legend thought that pearls were the tears of the gods. They also believed that wearing pearls would prevent women from crying on their wedding day.
Hindu folklore speaks of pearls as dewdrops that fell out of the night, into the moonlit sea. One of the earliest accounts of pearls and weddings comes from the Hindu story of Krishna (or Vishnu), who plucked the first pearl from the depths of the ocean and gave it to his daughter Pandaia on her wedding day as a symbol of love, union, and purity.
If you have always found it a struggle to verbalize your thoughts, or to speak up when the opportunity is right there

in front of you, aqua aura quartz can help you communicate effectively.
It will give you the inner truth that you seek. Some people spend a lifetime coasting through their lives, wondering about truths about themselves but never having the courage to uncover them.