NATURES BEAUTY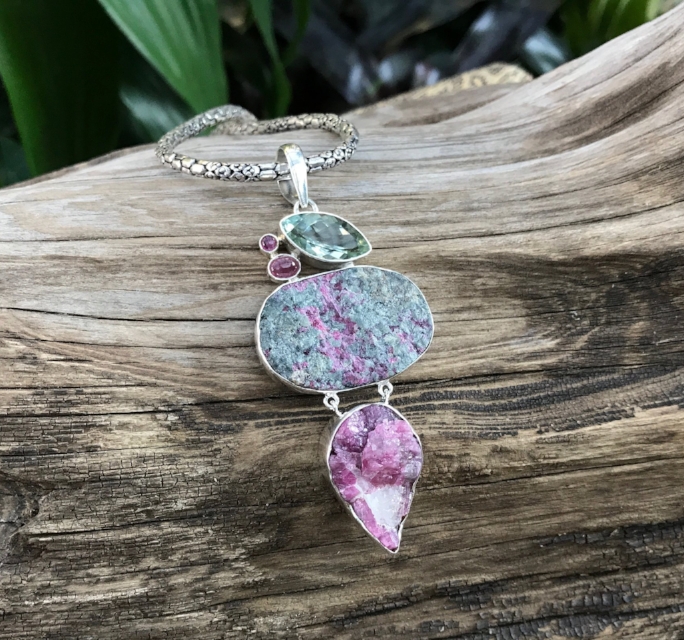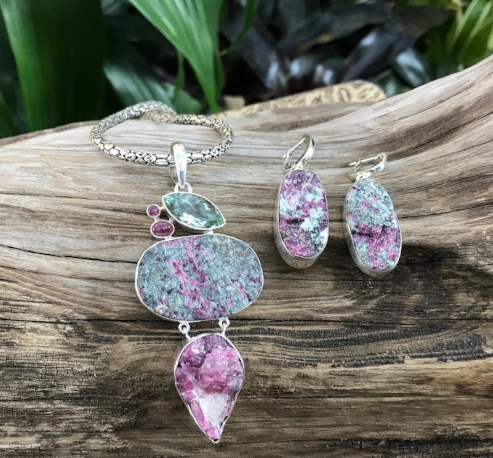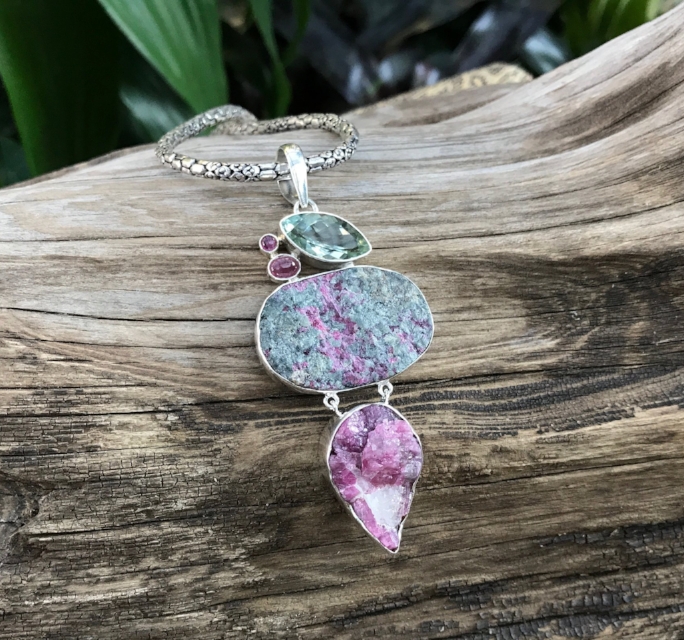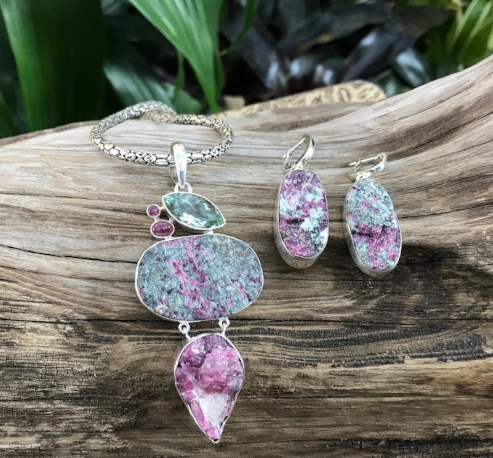 sold out
NATURES BEAUTY
Green Amethyst, Tourmaline Cabs, Eudialyte and Rough Tourmaline pendant, set in Sterling Silver. With light shining on this unique piece of jewelry it glistens. Photo can not do this piece justice. Size approx. 3 1/2" x 1 1/2"
Matching earrings (if still available) on our earring page.
… Eudialyte can be found in Canada and Russia. There are also Eudialyte deposits which can be found in Madagascar, Greenland, Norway, and the USA.
Eudialyte will give you more physical energy to help you achieve all your goals. It will act like a battery that adds energy to you when you're not at your peak or at the top of your game.
Eudialyte is also a powerful protection stone that will keep the negative energies away. It will help you let go of pessimistic feelings as well.
……Tourmaline healing properties. Tourmaline is a birthstone for the zodiac signs of Virgo and Libra. Tourmaline is an 8th anniversary gemstone. Depending on color, Tourmaline is a gemstone for all chakras. Pink Tourmaline is an October birthstone.
Prasiolite, also known as Green Amethyst, is a very spiritual stone. Prasiolite assists in bringing spiritual ideals into expression in every day life. Some uses of Prasiolite are: Clears negativity. Fosters compassion, self-acceptance and self-honor.