OPAL CROSS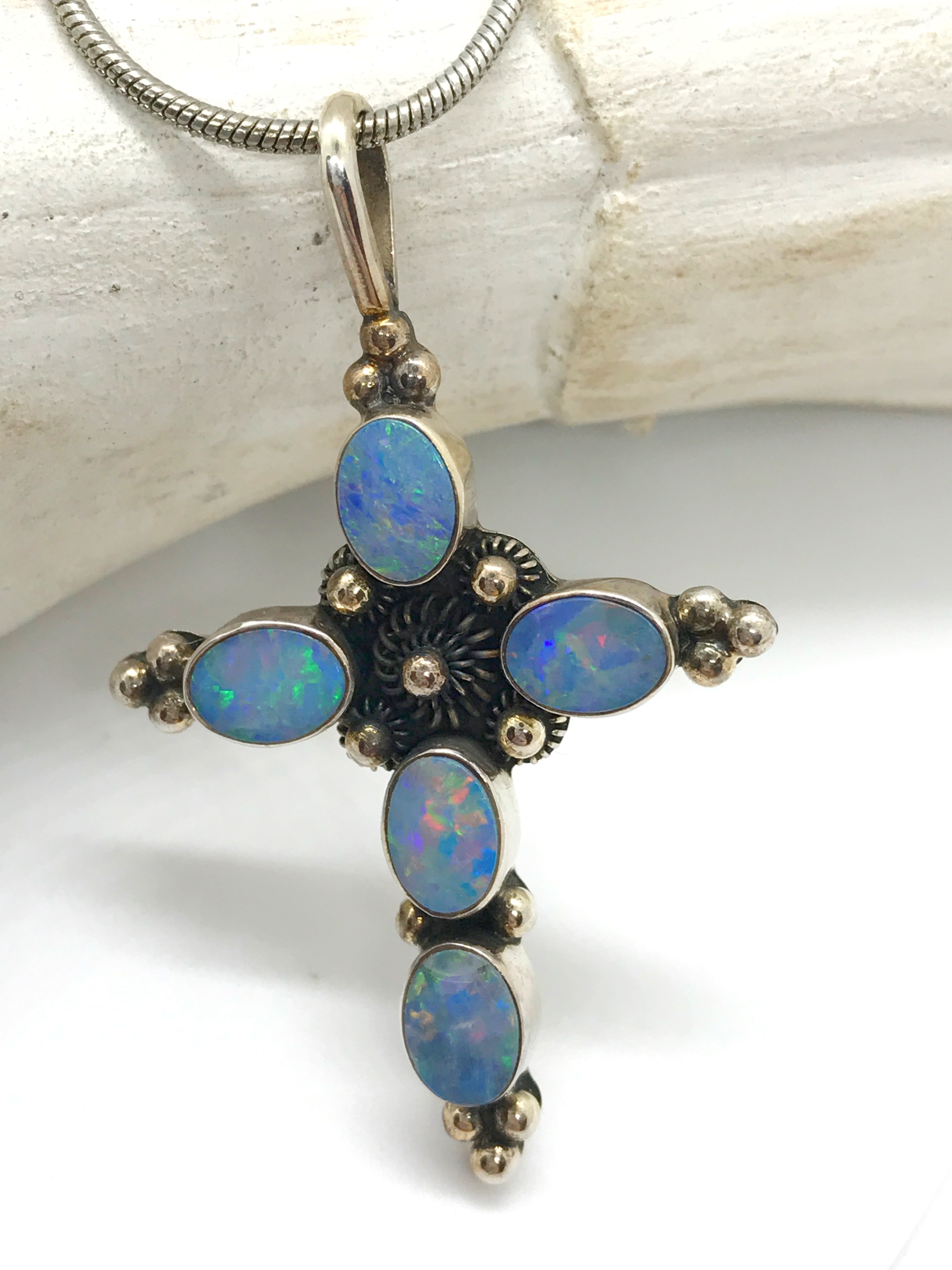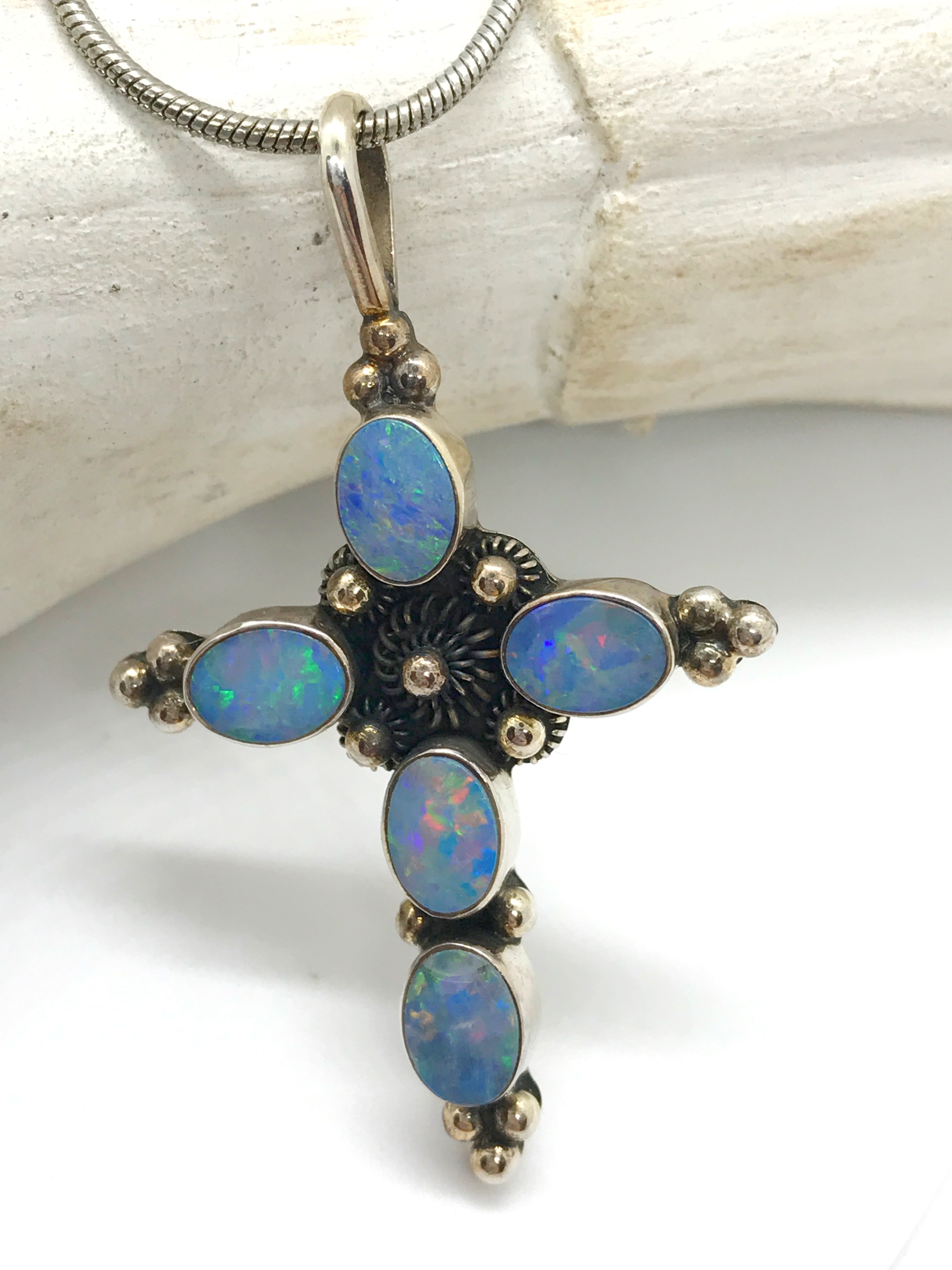 OPAL CROSS
Four brilliant colored Opals make up this Sterling Silver cross that was handcrafted on the beautiful Island of Bali.
Size approx. 2" x 1 1/4"
Opal is considered the birthstone of October. It is also the theme gift for the 14th and 18th wedding anniversaries.
In mystical circles, opal is considered a stone representing hope, innocence and purity. It has strong connotations of happiness, faithfulness, loyalty and confidence.
For those who believe in the healing power of stones, opal is good for eye infections and diseases, as well as the enhancement of other healing processes.