PEARL FLOWER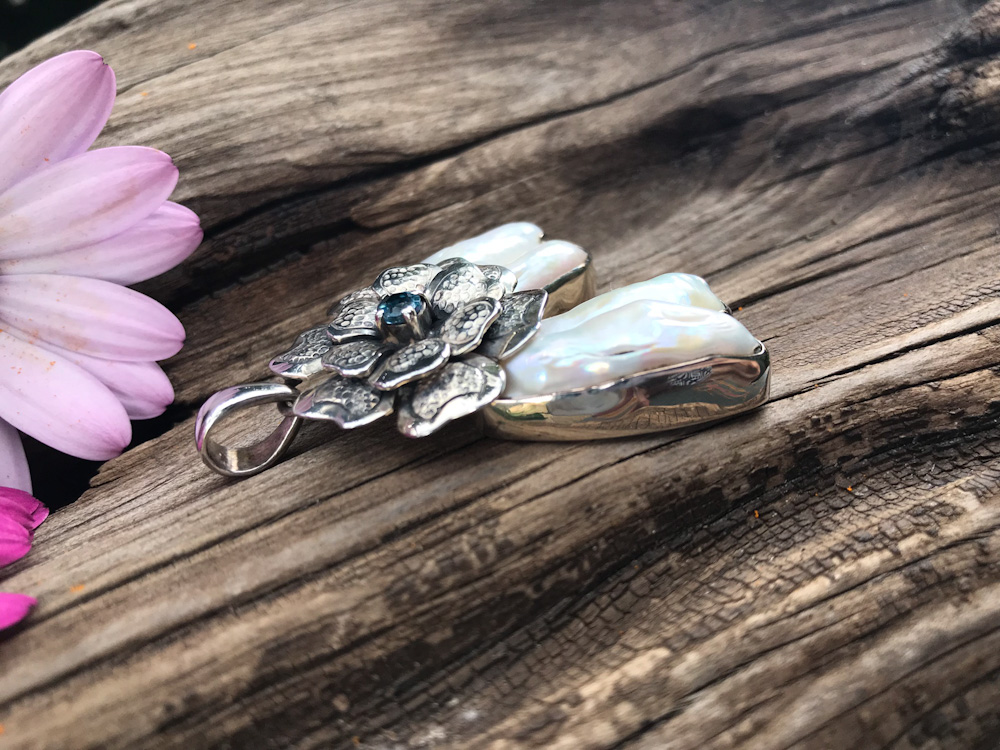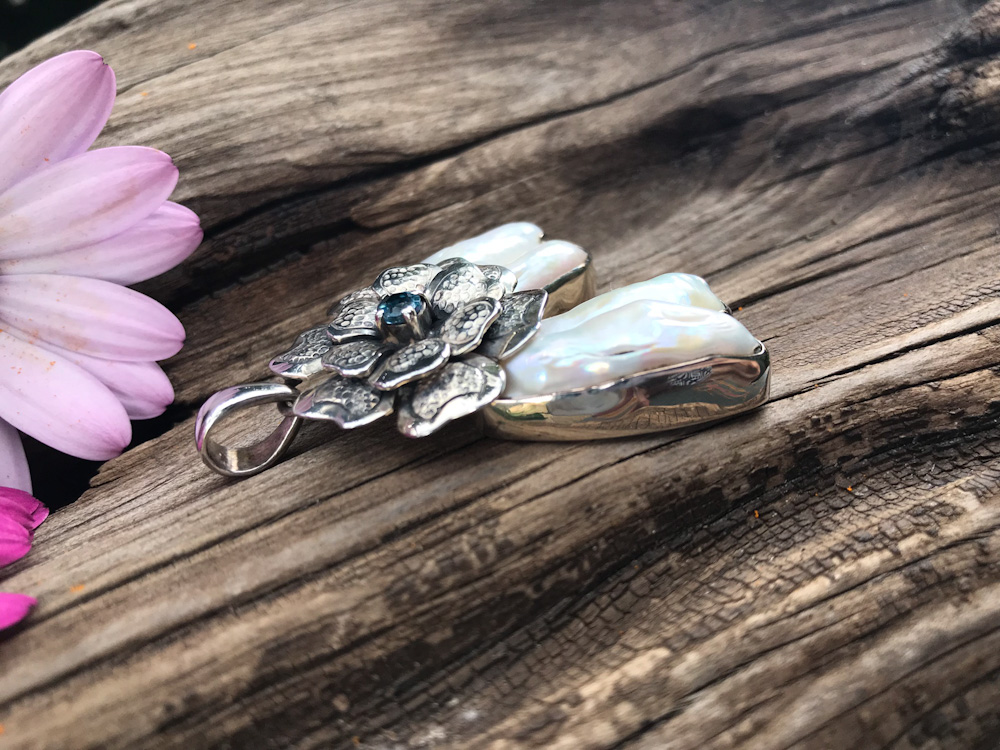 sale
PEARL FLOWER
Sterling Silver flower adorned with a beautiful Aquamarine gem and four freshwater pearls. This unique piece was handcrafted on the exotic island of Bali.
Size approx. 2" x 1 3/4". Bale opening approx. 1/4"
Pearl is a 30th Anniversary gemstone.
Chakra's - Third Eye Chakra Birthstone - June Zodiac - Gemini, Cancer Planet - Moon Typical colors - white, black, grey.
Pearl signifies faith, charity and innocence. It enhances personal integrity and helps to provide a focus to ones attention. Pearl symbolizes purity and is known as a "stone of sincerity".