RUBY IN ZOISITE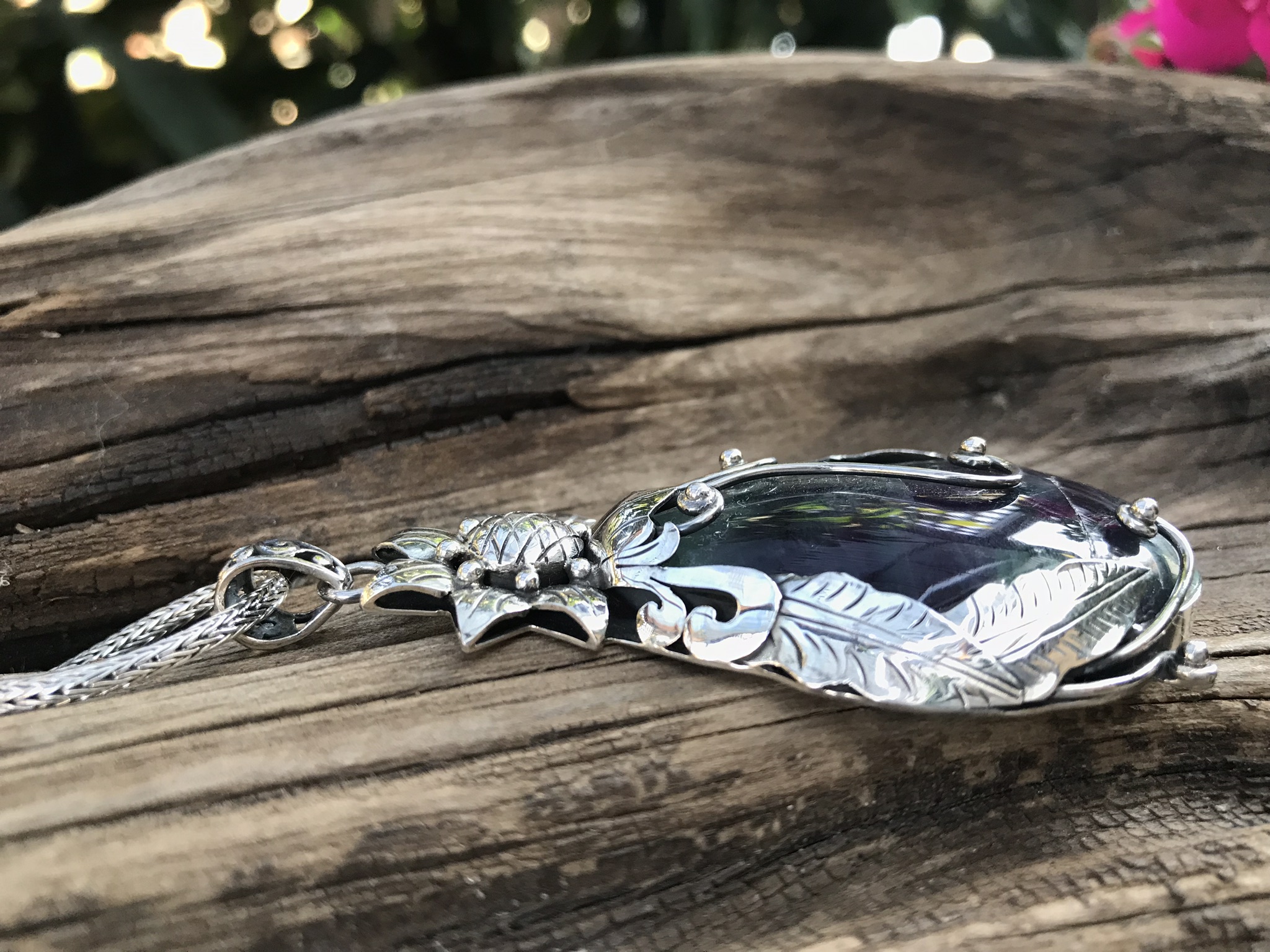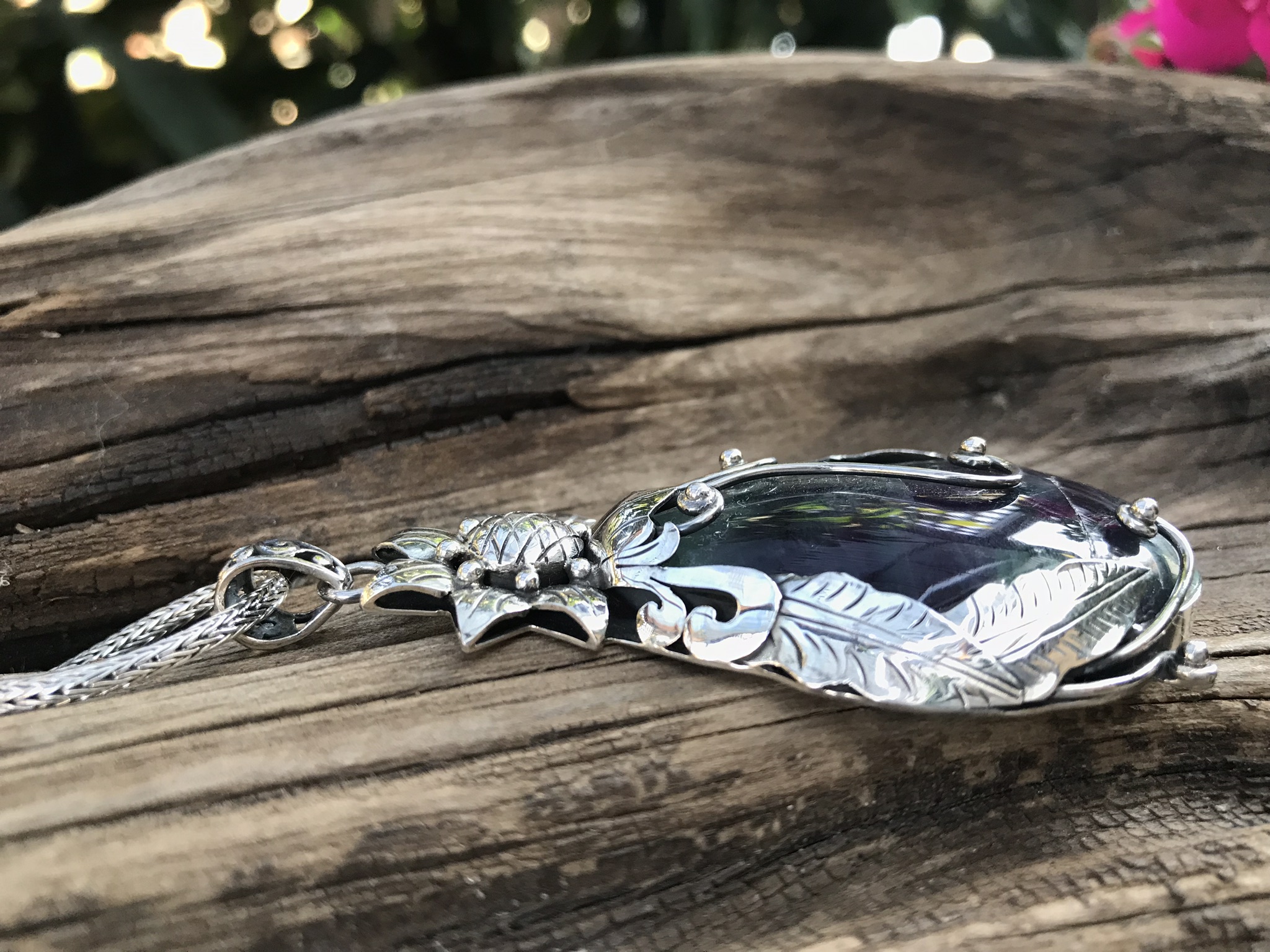 sold out
RUBY IN ZOISITE
Ruby in Zoisite gemstone set in Beautiful Sterling Silver design. The Silver on this piece is very unique and makes this a beautiful piece of wearable Art.
Size approx. 3" x 1 3/4"
Ruby-zoisite is the natural combination of both ruby and zoisite crystals in a single specimen. It is also known as 'anyolite', a name derived from the Masai word for 'green' (anyoli). Other name variations include "ruby-in-zoisite" and "Tanganyika artstone"
Ruby-in-Zoisite is an ideal gemstone for balancing the fire and earth elements and energies. Ruby-Zoisite is thought to enhance psychic ability and spirituality. It is sometimes used to help deal with issues related to patience and mood-swings. Physically, Ruby-in-Zoisite is thought to be helpful for healing bacterial infections. It is also used to help enhance fertility for both men and women. Ruby-Zoisite is associated with the crown and heart chakras. It is also used as an astrological gemstone for both the signs of Aries and Aquarius.