SPARKLES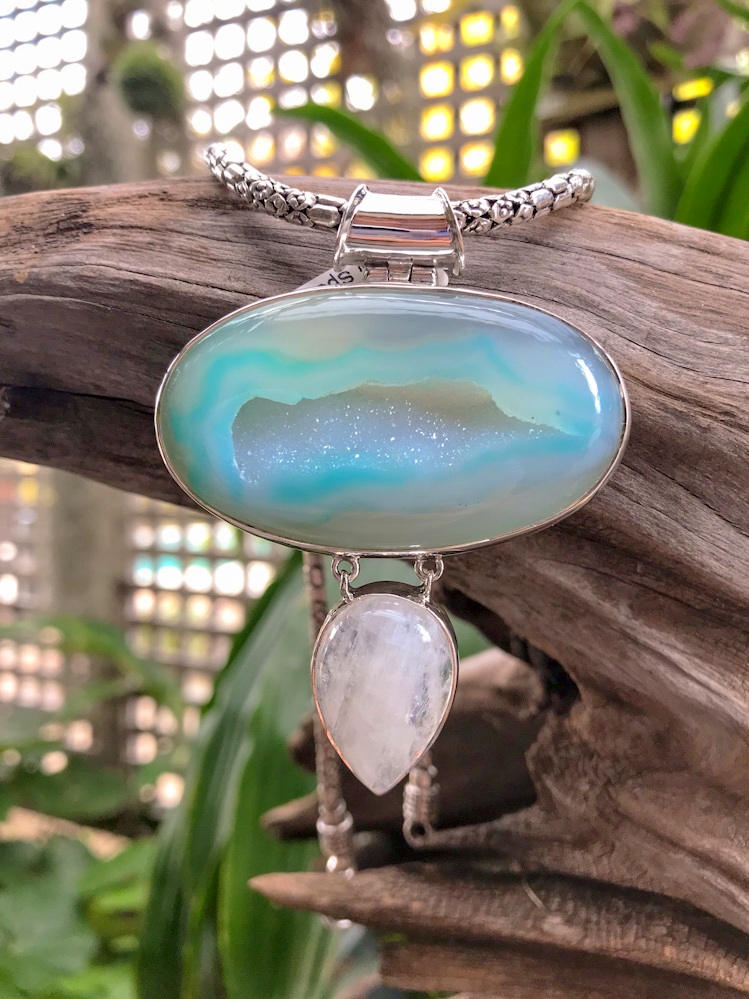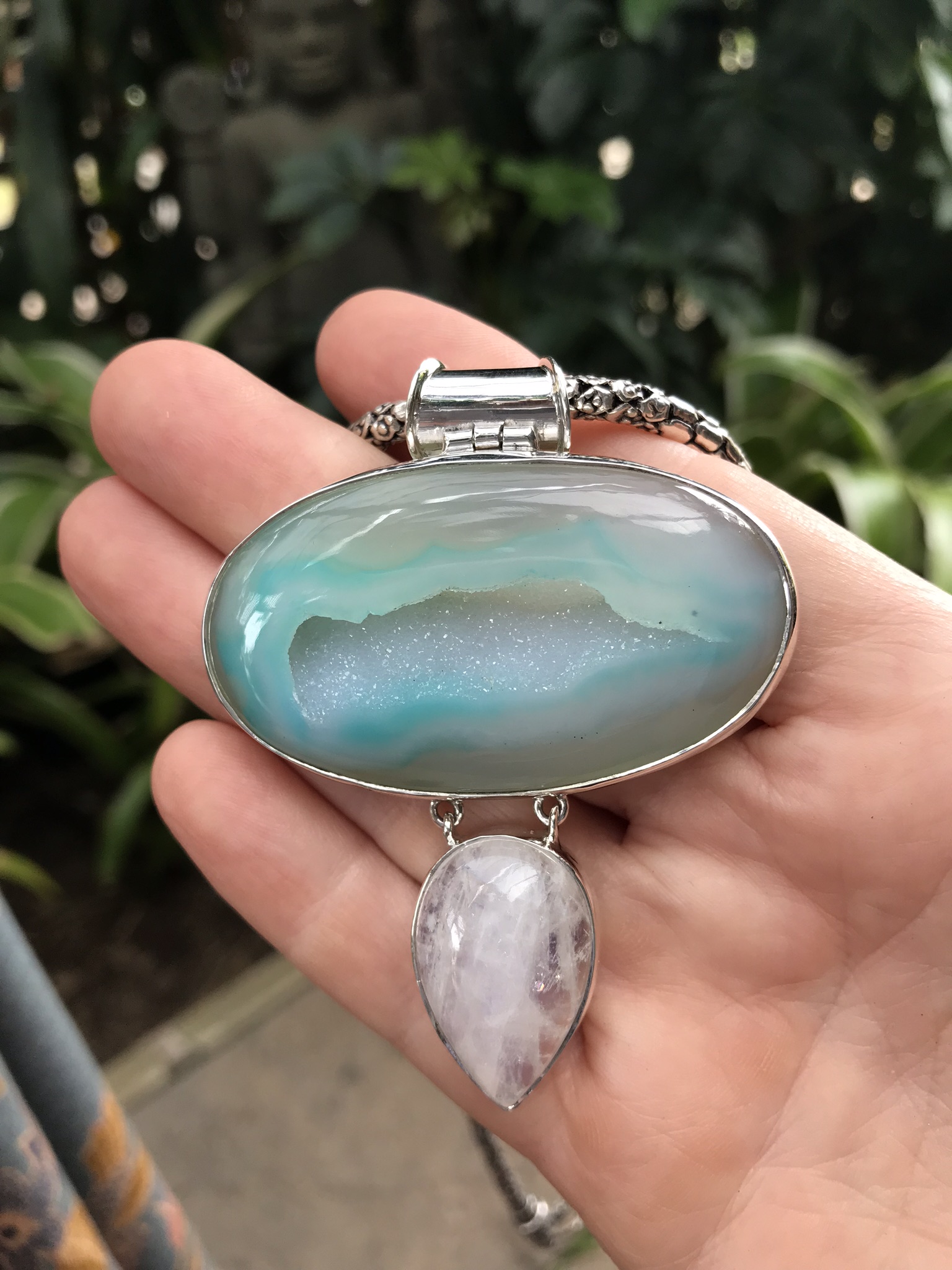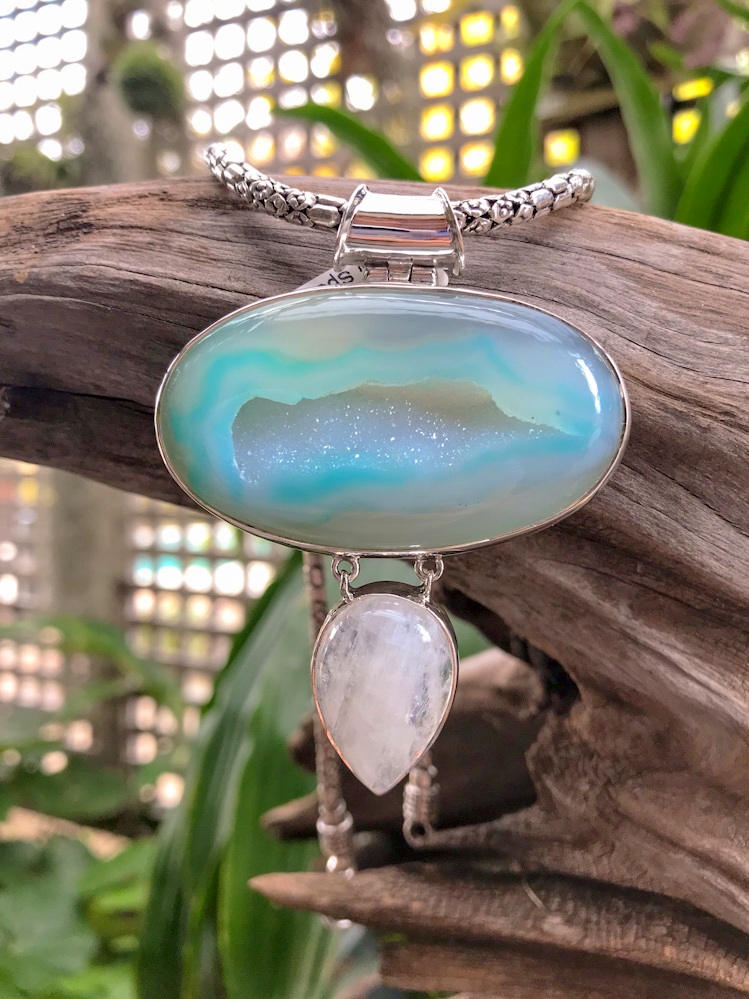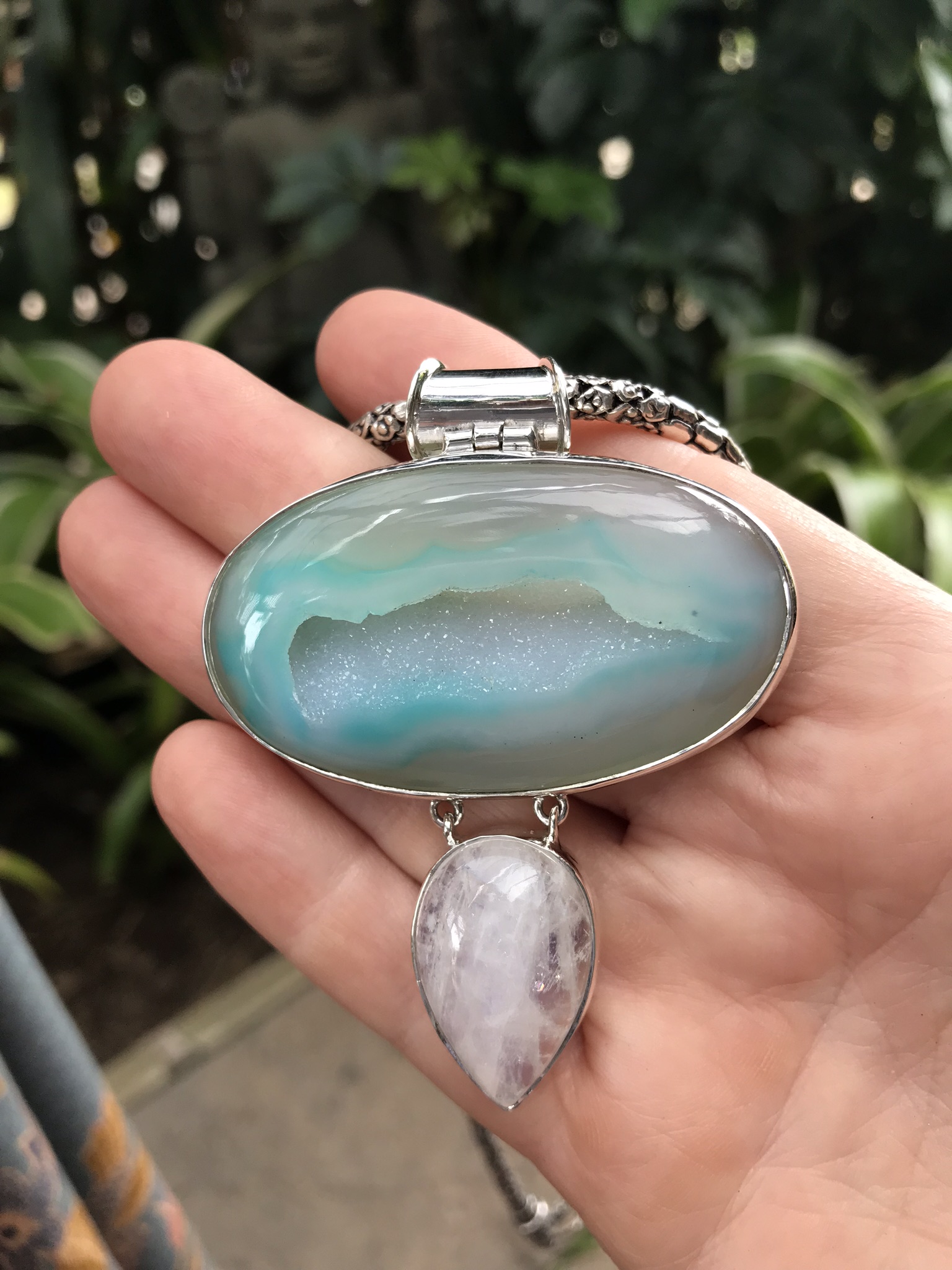 sale
SPARKLES
Large Ocean blue Druzy Agate with Moonstone, set in Sterling Silver. (chain not included)
Pendant size approx. 2'' x 2 3/4', Bale opening approx 1/4" -
Drusy or druzy is the geological term for quartz formed over a million years of crystallization through dissolved silica forced into porous areas of rocks by ground water causing its rapid cooling which then forms into tiny crystals on the surfaces or in the cavities of the rocks.
Healing Properties. Druzy is believed to rekindle the liveliness of its carrier to open the obstructions of the spirit which in turn help to seek the inner self. On a physical level, it is celebrated and worn to strengthen the immune as well as the circulatory system of the torso of its carrier.
Moonstone Properties. Because of its connection to the moon, this stone rocks at soothing emotions during that time of the month. The Moonstone crystal healing properties are the best stones for balancing hormones and providing support during periods of hormonal change such as puberty or menopause.