AMAZONITE, MOONSTONE, AVENTURINE MALA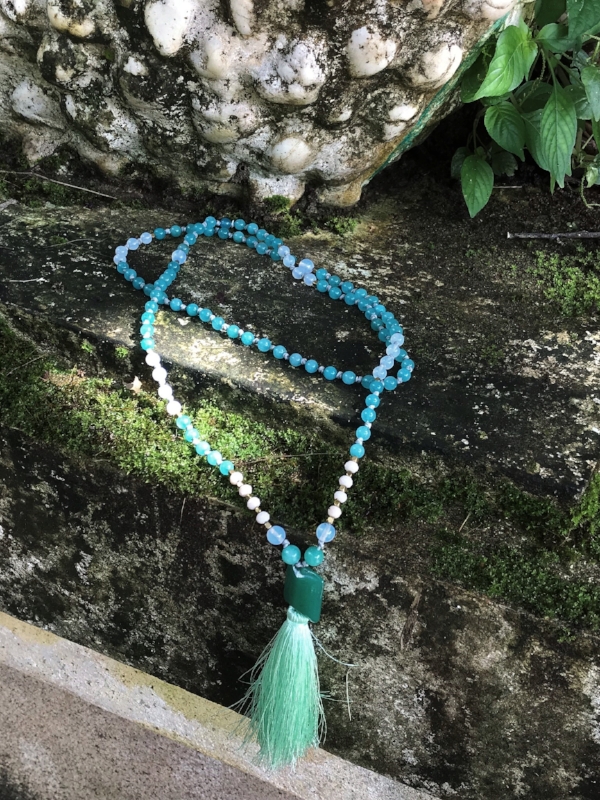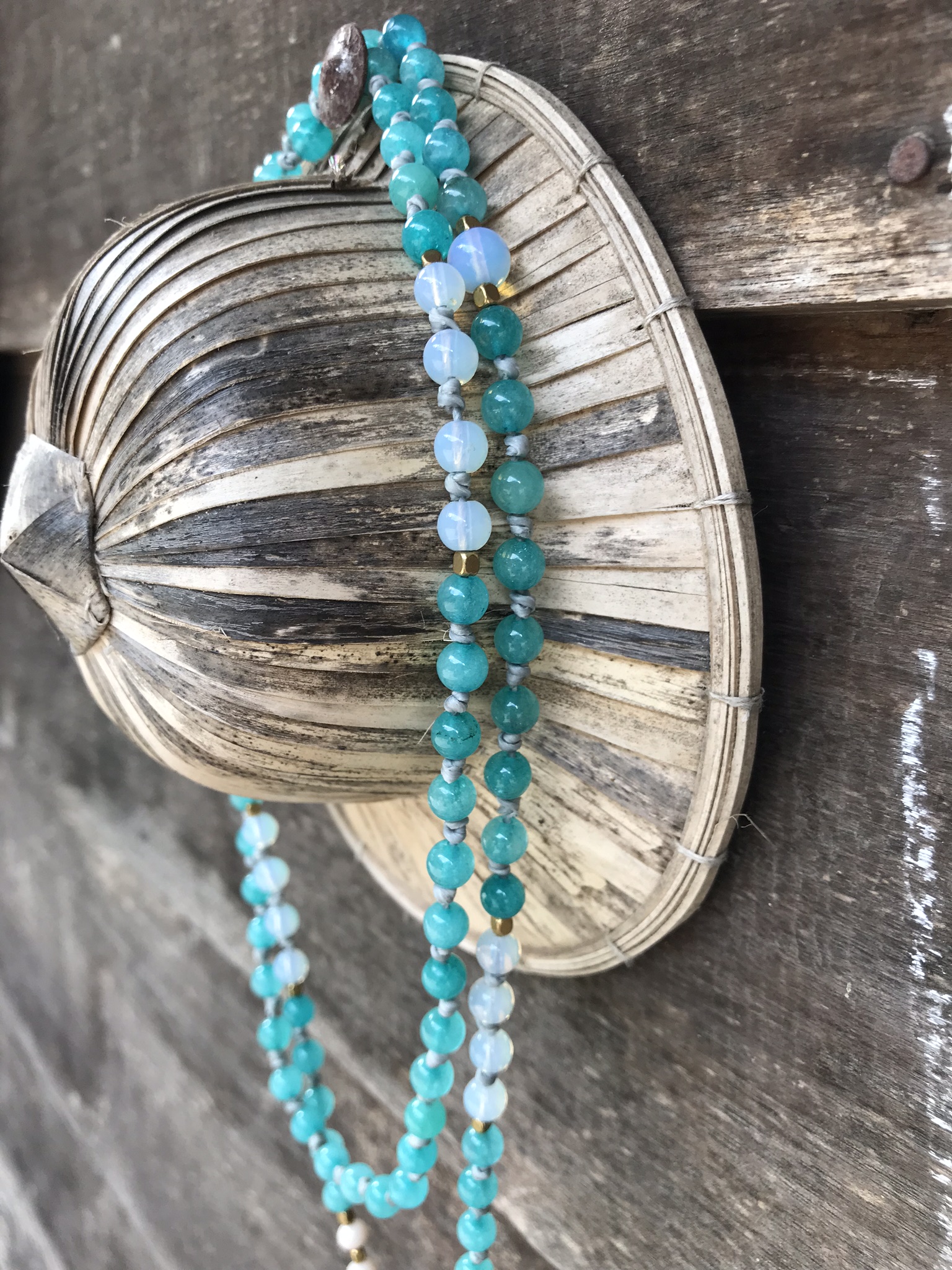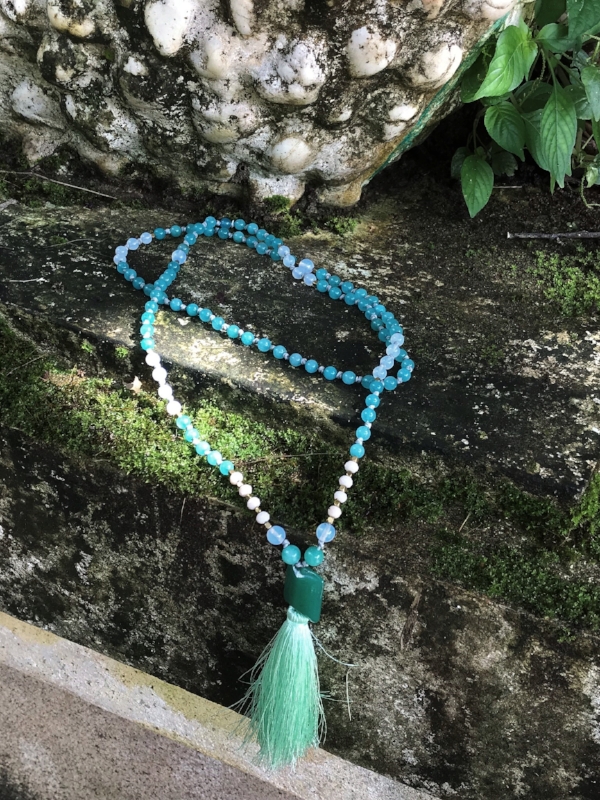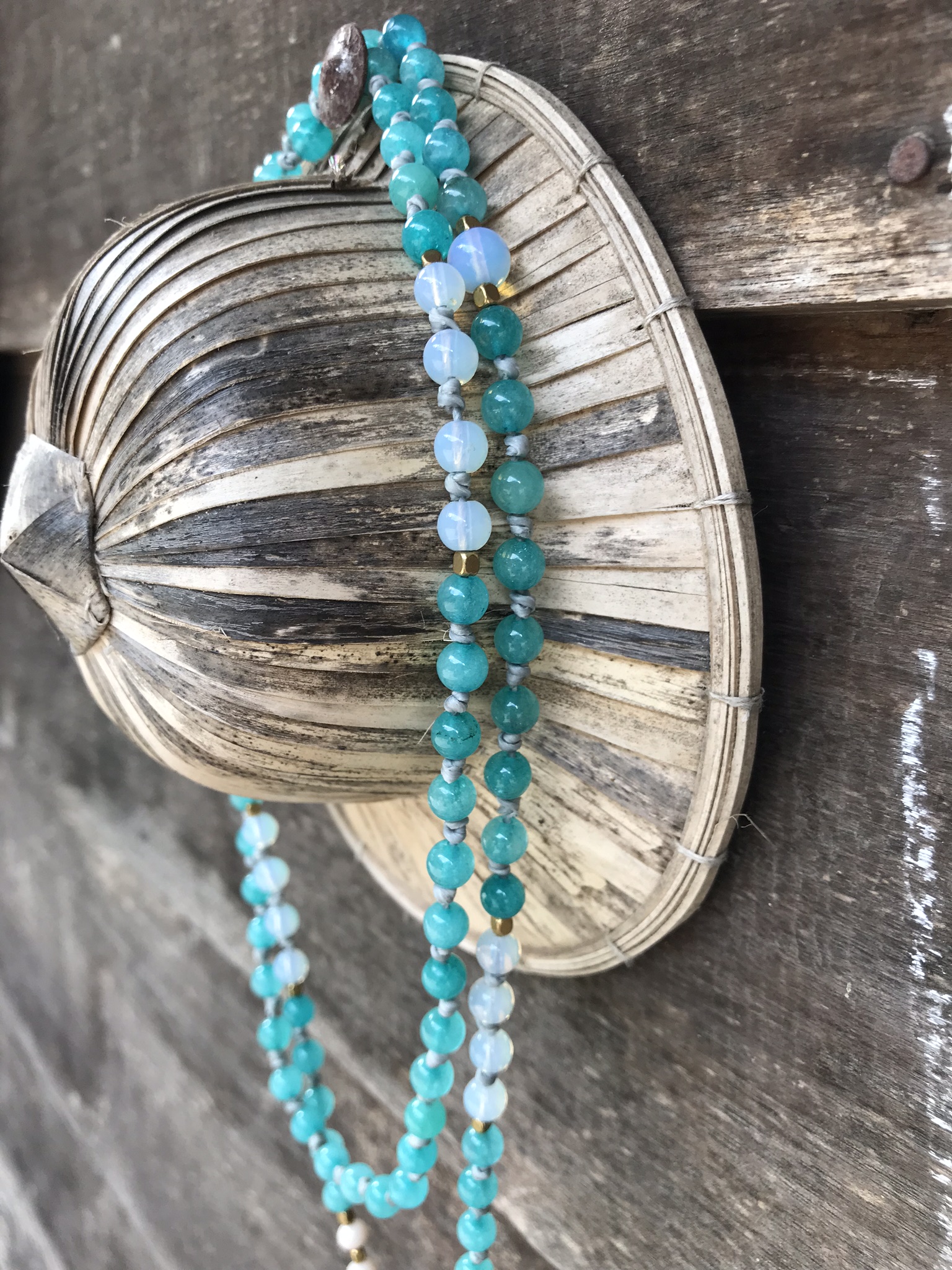 AMAZONITE, MOONSTONE, AVENTURINE MALA
108 Beaded Mala with Amazonite, Moonstone, and Aventurine as the Guru Bead with Green Tassel. Length approx 41" to bottom of tassel.
Handmade by local Villagers in Doi Saket Northern Thailand. Your purchase helps make the village self-sustainable.
AMAZONITE: Heals the throat chakra, encouraging communication. It strengthens the nervous system, dispeling worries, fears and anger as well as balancing mood swings.
AVENTURINE: Excellent stone for the Heart Chakra. It is a regenerative stone, strengthening and stabilizing the heart. Brings comfort, calms anger and irritation. Protects against environment pollution.
MOONSTONE: Provides balance and serves as an emotional stabilizer. Increases intuition and perception harmonizing relationship. Works with emotions especially with the ones which originates anxiety and stress . The Metaphysical powers of this colorful gemstone is said to be able to give a good dream and help make you sleep more soundly.