LAVA BEAD, ROSE QUARTZ & AMAZONITE MALA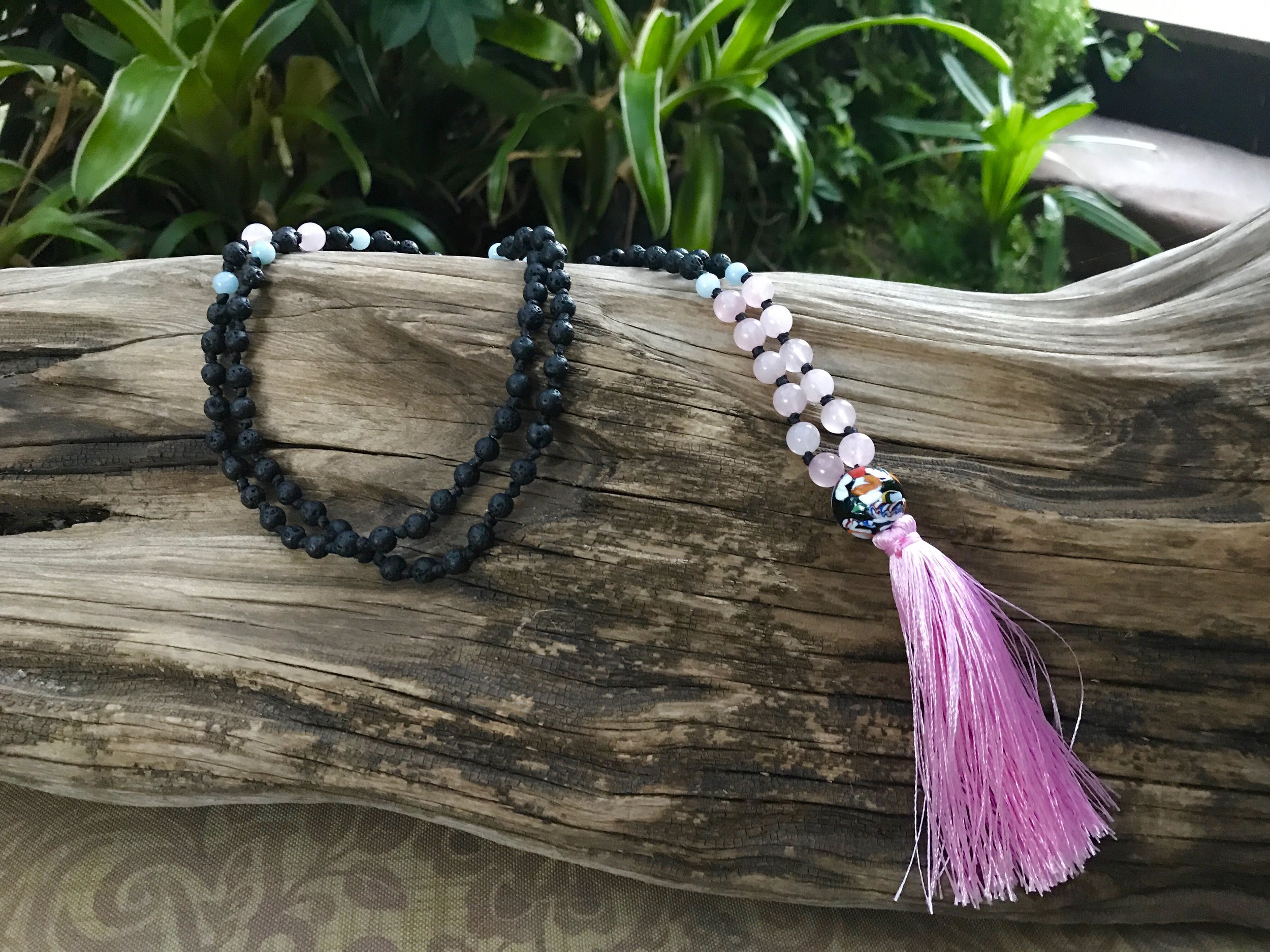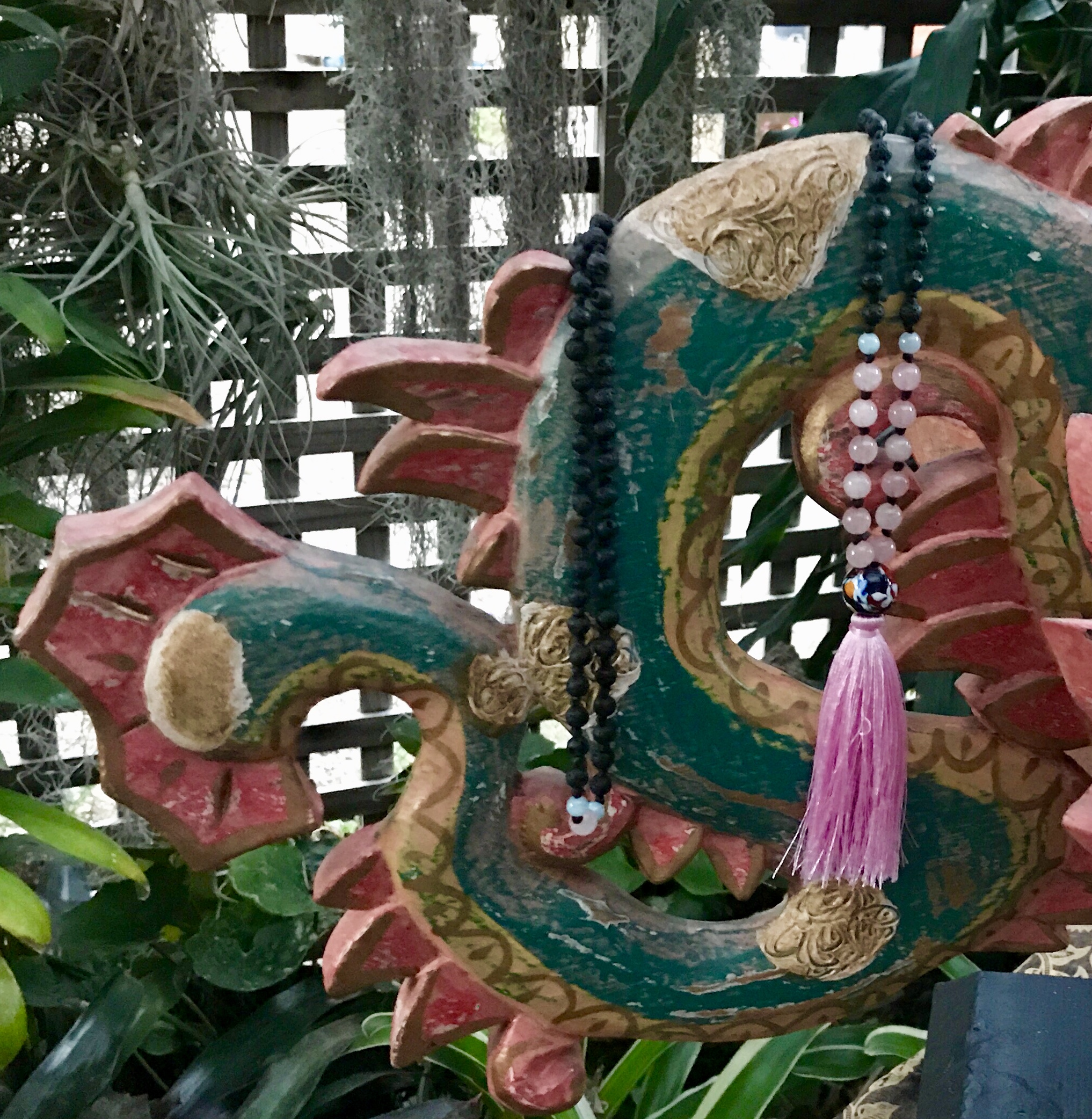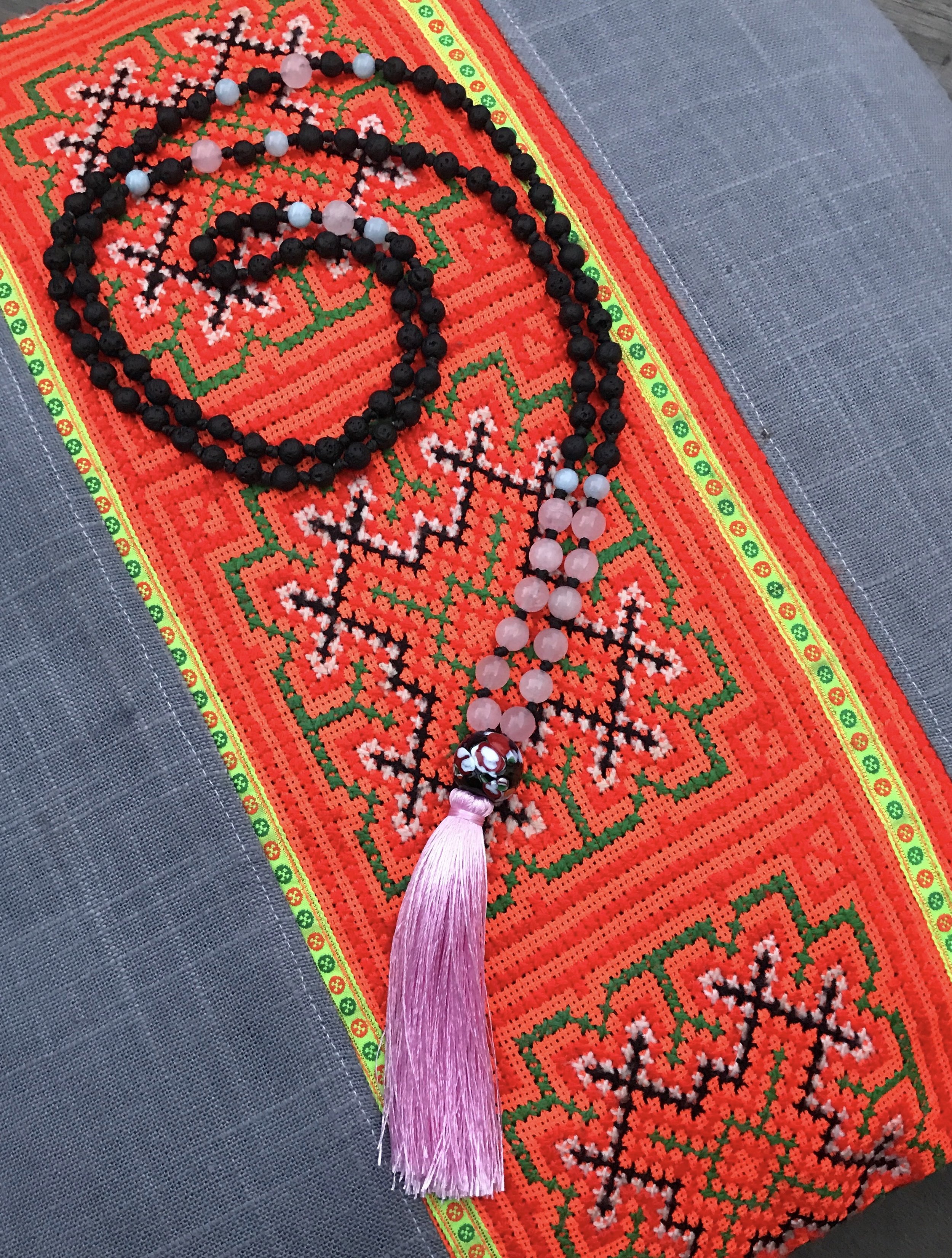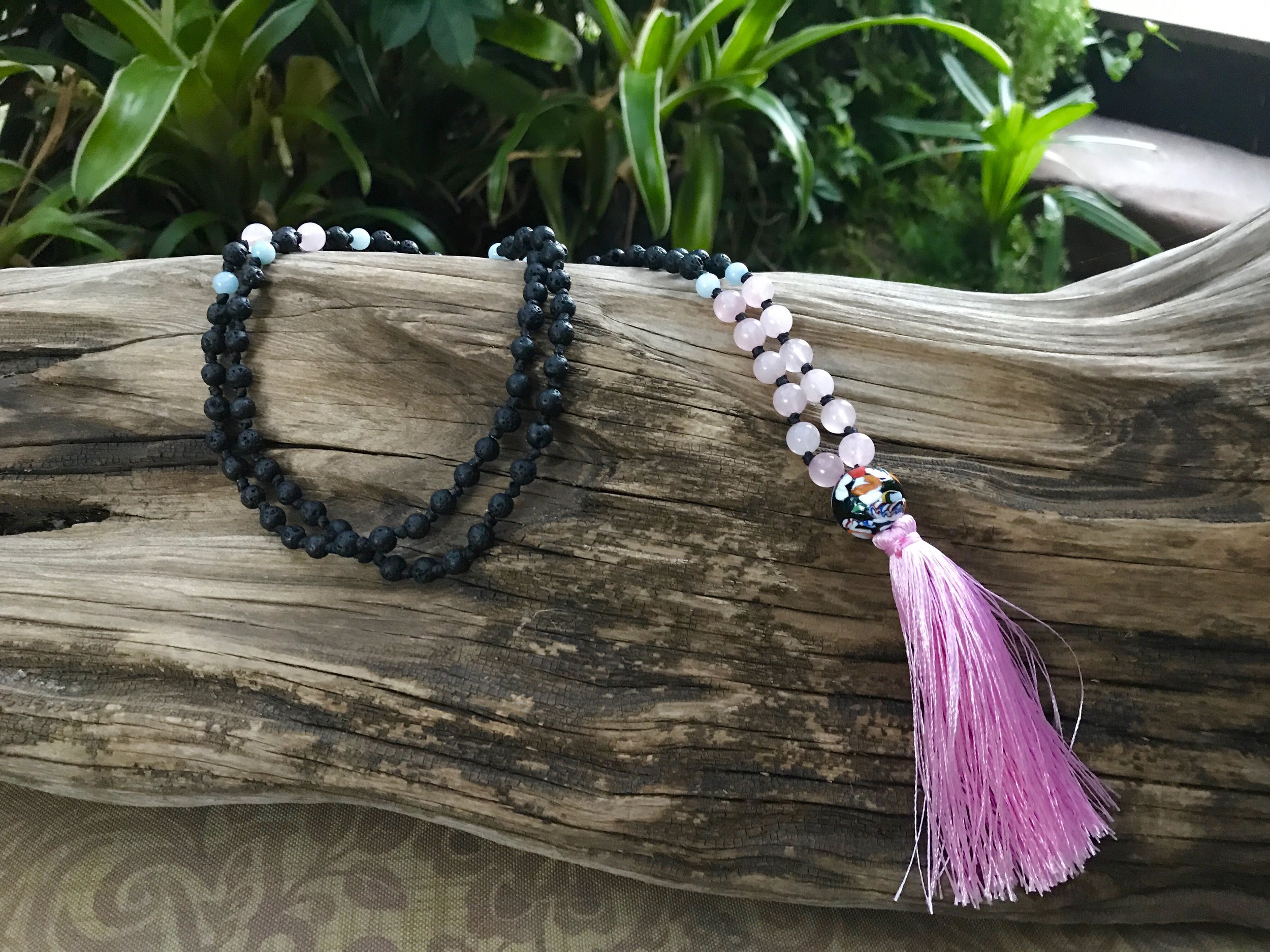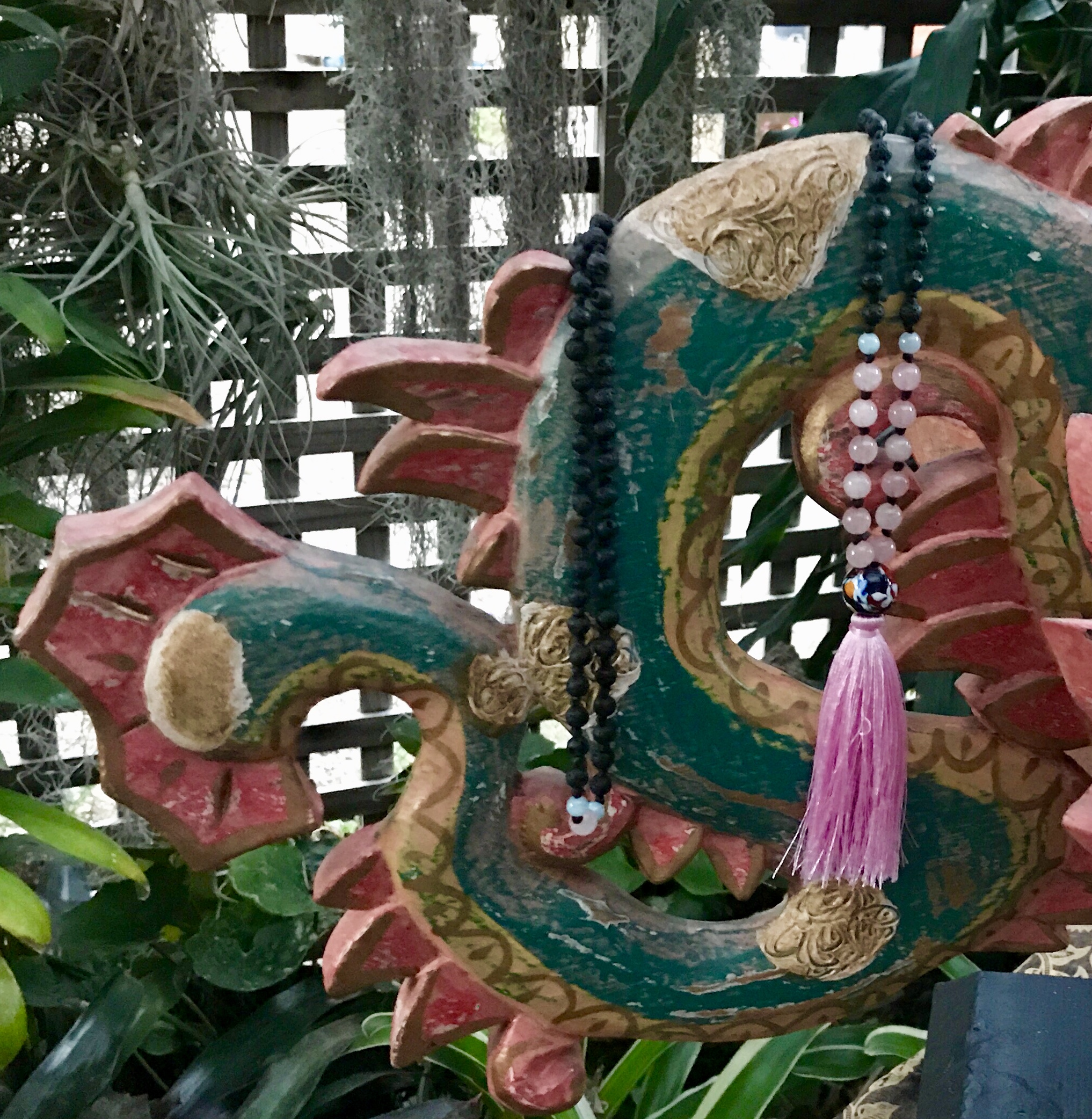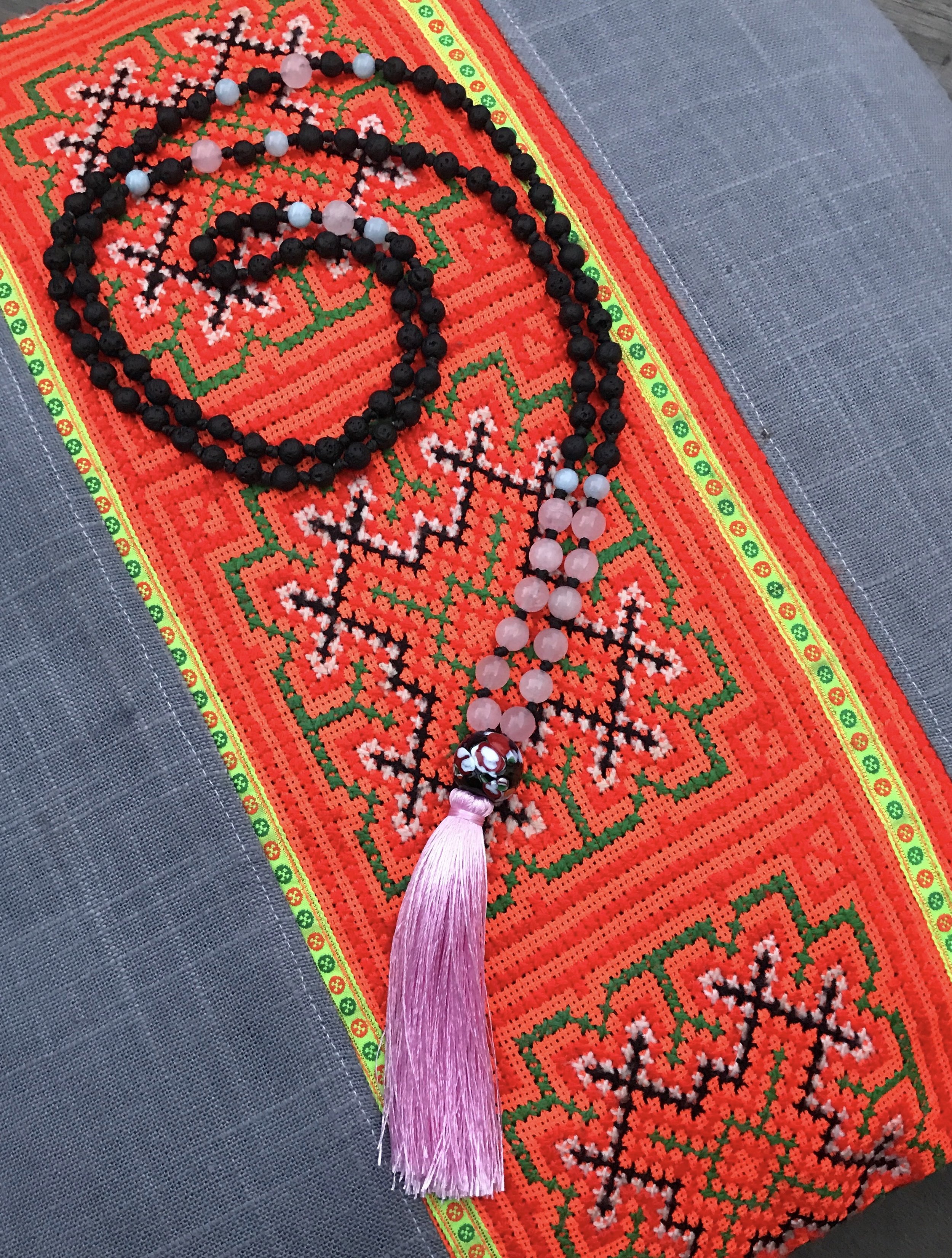 LAVA BEAD, ROSE QUARTZ & AMAZONITE MALA
Approx. 48" make up this beautiful 108 bead knotted Mala of Lava stones, Rose Quartz and Amazonite gemstones adorned with a bright pink colored tassel. This Mala was handmade by a wonderful group of people who work and live in Northern Thailand. They are part of a business that helps give back to the community. Please help me to help them by purchasing this beautiful piece of wearable art. Wooden beads are approx., 5.6 mm, Garnet is approx 6.3 mm and Jasper approx. 7mm in size
Move through the beads one by one and recite a chosen mantra. When you reach the large guru bead, simply reverse direction and start over
LAVA STONE: A stone of strength and fertility. Used by American Indian when entering battle for strength and clarity. Gives stability both physical and mental when facing difficult situations. A very grounding stone. Assist one to be more in tune with Mother Nature.
ROSE QUARTZ: Serves to open the heart, enhances creativity and heals emotional wounds, and broken hearts. Considered a love stone, beneficial to the circulatory system and aids in relieving anxiety.
AMAZONITE: Heals the throat Chakra, encouraging communication. Helps to balance and regulate calcium deficiencies. Strengthens the nervous system, dispealling worries, fears and anger as well as balancing mood swings.