LABRADORITE AND PEARL ANGEL WINGS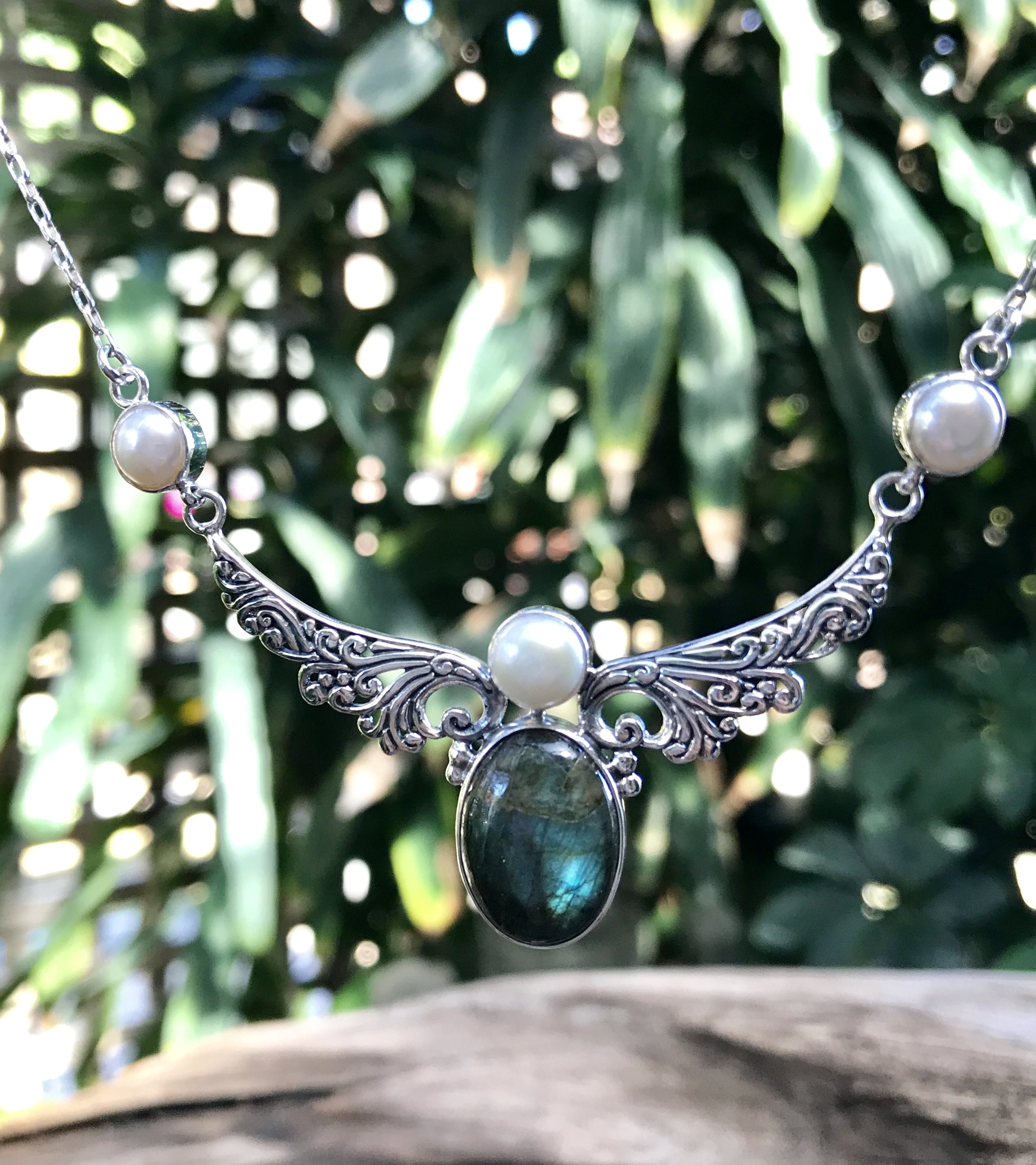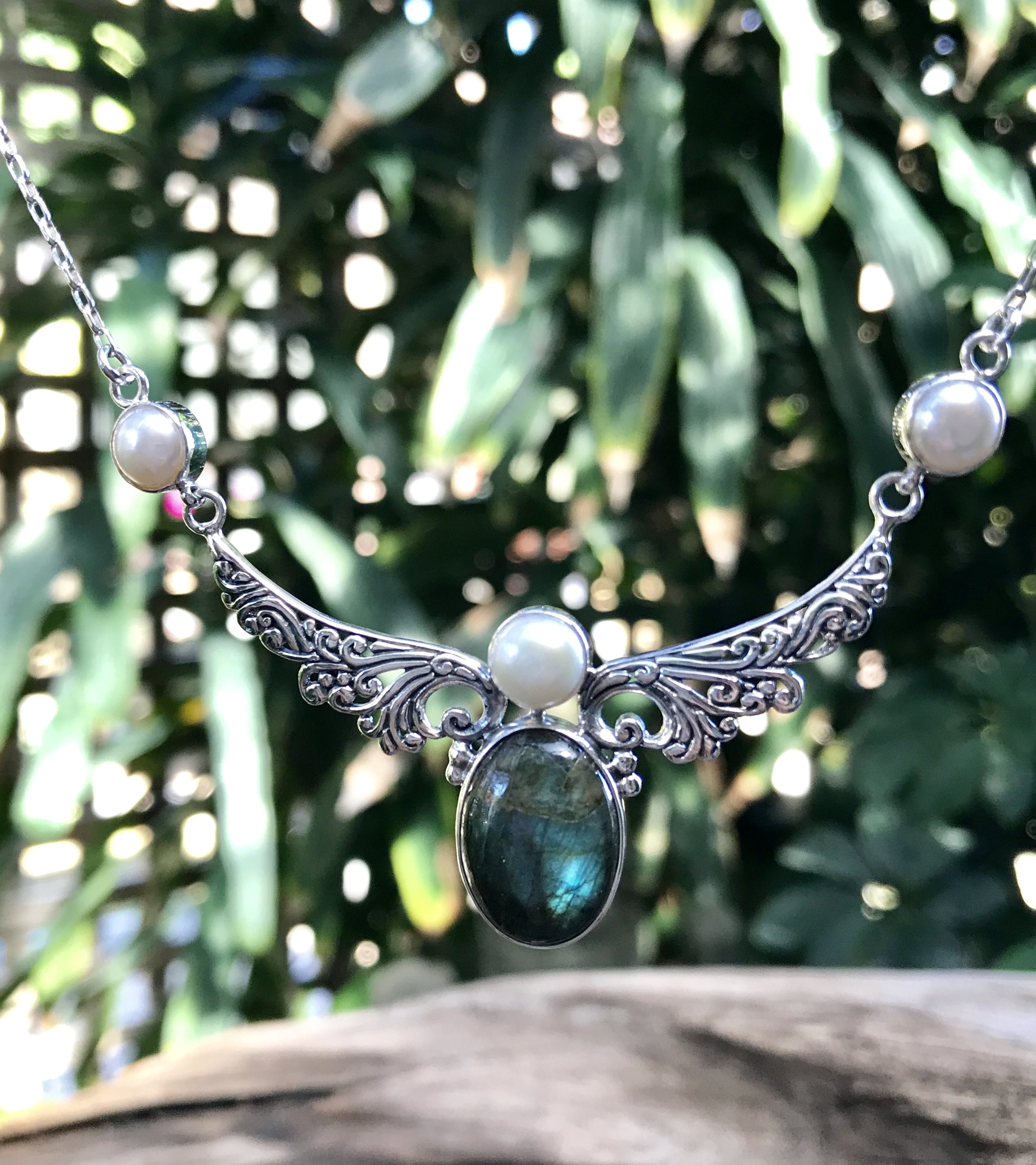 sale
LABRADORITE AND PEARL ANGEL WINGS
This Intricate Sterling silver scroll work designed necklace enhanced with 3 pearls and beautiful Labradorite was crafted by local artist in Bali Indonesia. Chain approx 16" with 2 1/2" drop for the pendant portion. Chain extender on this item.
Color may vary from photo slightly
Labradorite stone meaning believed as high regards by ancient people, and it is still the same even now. Labradorite is a stone surrounded with myth, and thus holding special meaning when it comes to self-discovery, especially related to psychic abilities. This is also a popular stone among people who practice divination.
Labradorite metaphysical uses are various such as it gives you a clear peace of mind, it holds the power of positivity, and it will negate all the negative energies around you. The power its hold is not limited to that, though since there are more magical properties it holds than what you can imagine. In addition, Labradorite gemstone or jewelry has beautiful appearance and many collectors around the world willing to spend their money just to buy this stone.
The other thing that this gemstone can do is to balance your mind, in which it will allow you to clearly see what happen in front of you, Labradorite stone gives you that sense of anticipation on whatever things that might comes in your way in the future. If you are ever stuck on something or are currently facing a difficult crisis, Labradorite jewel can gives you the ideas and solution that you need, Labradorite metaphysical meaning is to innovate and to anticipate your entire problem, no wonder some people called it "a stone of magic".