SWEET LOVE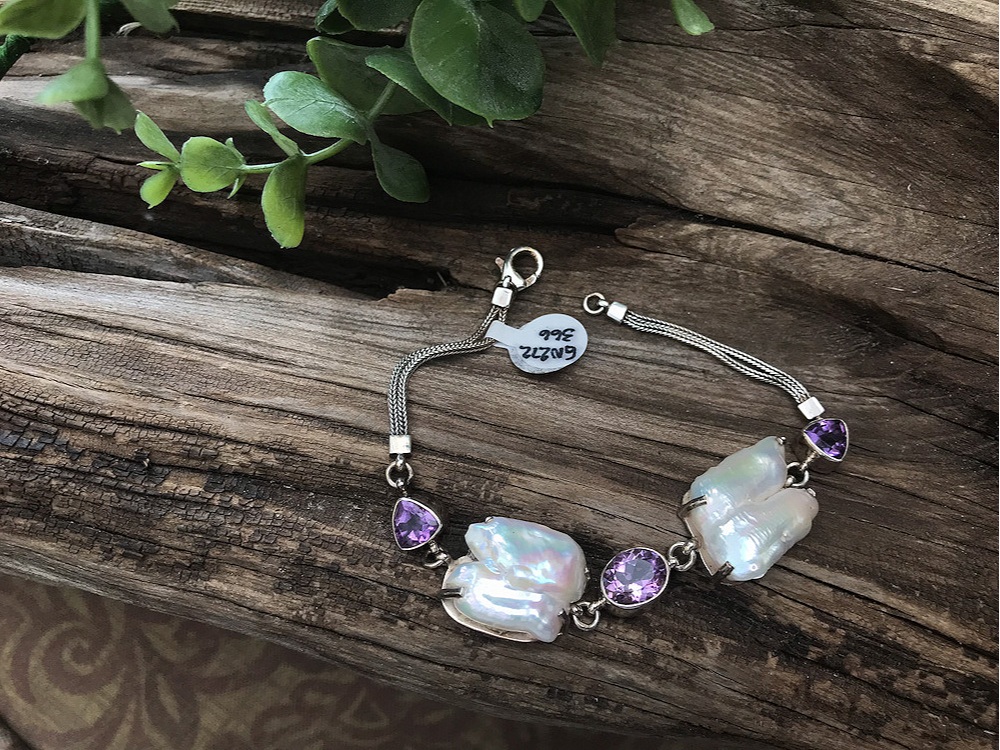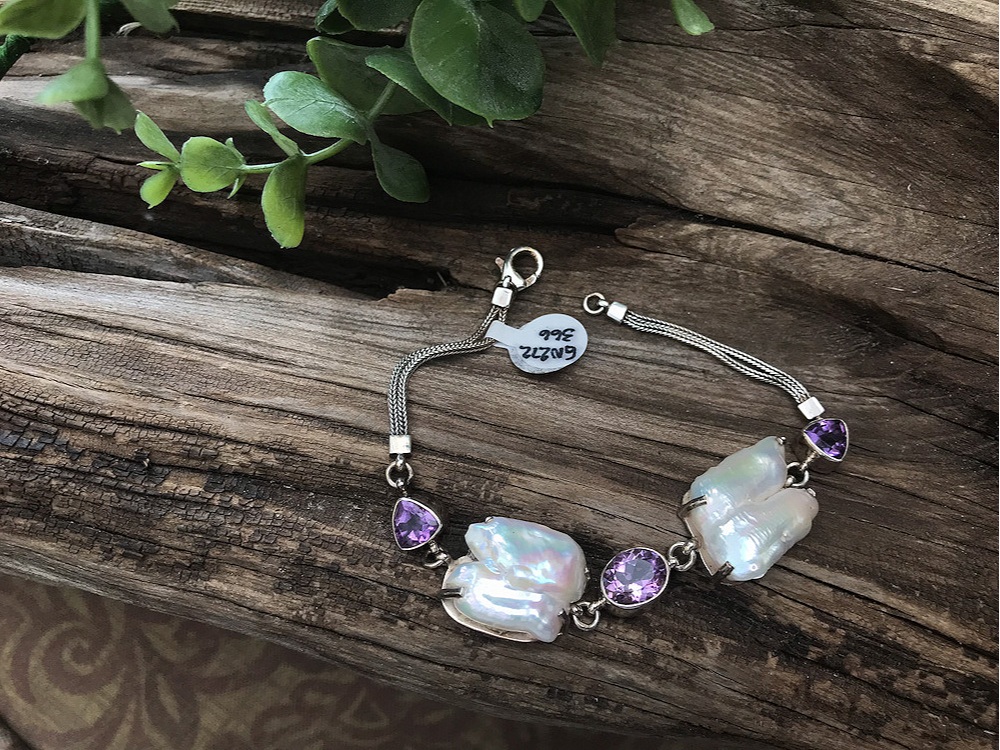 SWEET LOVE
Two Freshwater Pearls and Three Amethyst make up this bracelet. set in Sterling Silver.
Fits up to approx. 8 1/4" wrist.
Pearls are thought by others to have very strong "magnetic" powers and have been used in "gem therapy" to strengthen nerves, the adrenal glands, the spleen and muscle tissue. Due to these natural properties, as well as its elegance and beauty, the pearl has been associated through the ages with the "matrix of life" itself.
The Greeks gave Amethyst crystal meaning, perpetuating a belief that it could inhibit the intoxication of all who wore it. In the Chinese philosophy of Feng Shui, Amethyst meaning is quite different. Amethyst properties are not of sobriety, but of wealth in this ancient harmonizing technique.