SEA WHISPER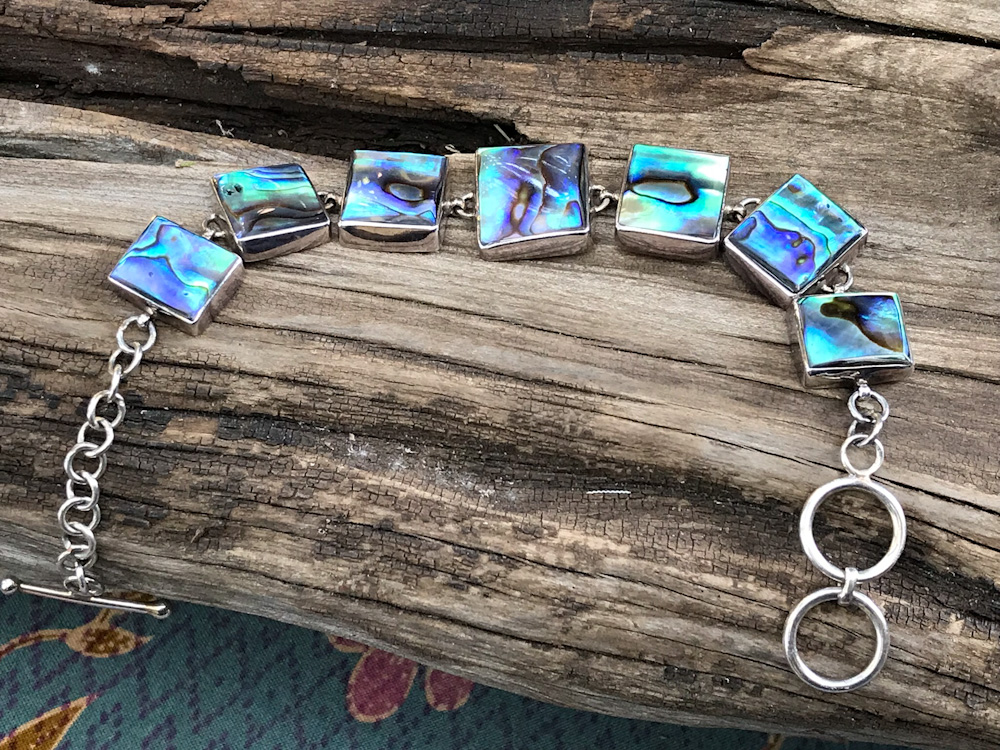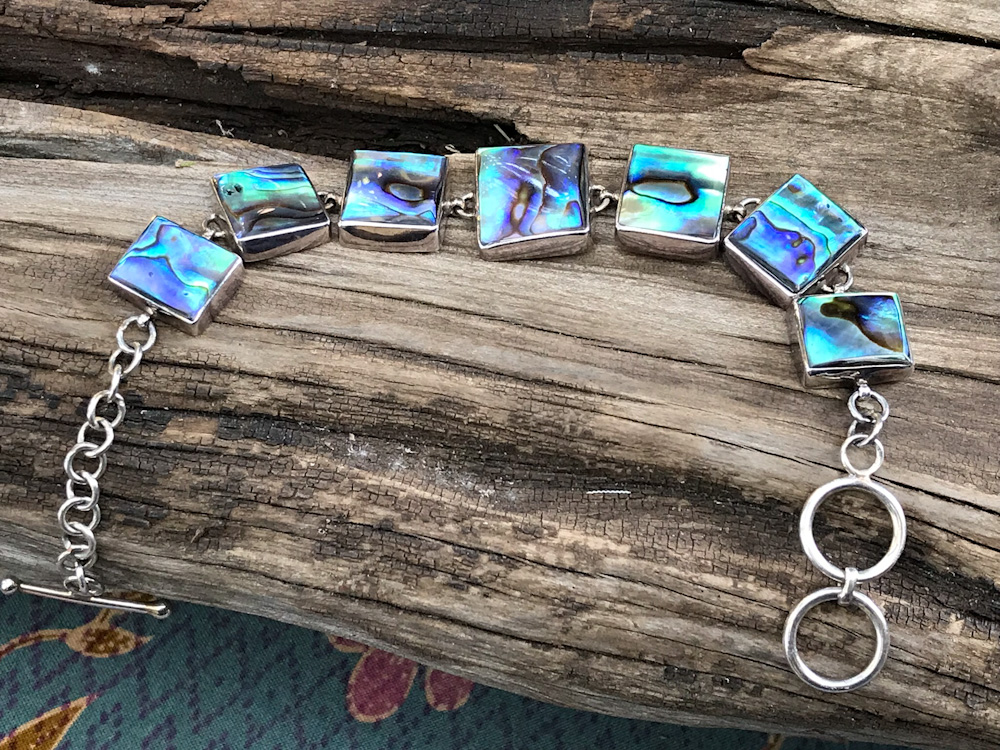 sale
SEA WHISPER
Rich colors make up this lightweight Abalone bracelet set in Sterling Silver. This bracelet was handcrafted on the beautiful Island of Bali.
Size approx. 7" to 7 1/2"
Spiritual Effects of Abalone: Abalone stone is a mighty stone, spiritually speaking. It is rumored to have powers of sensual and imaginative clarity, which offers a lot. One of the most important things about abalone shell is that when it is used with sage, it provides access to the divine realm.