SIREN OF THE SEA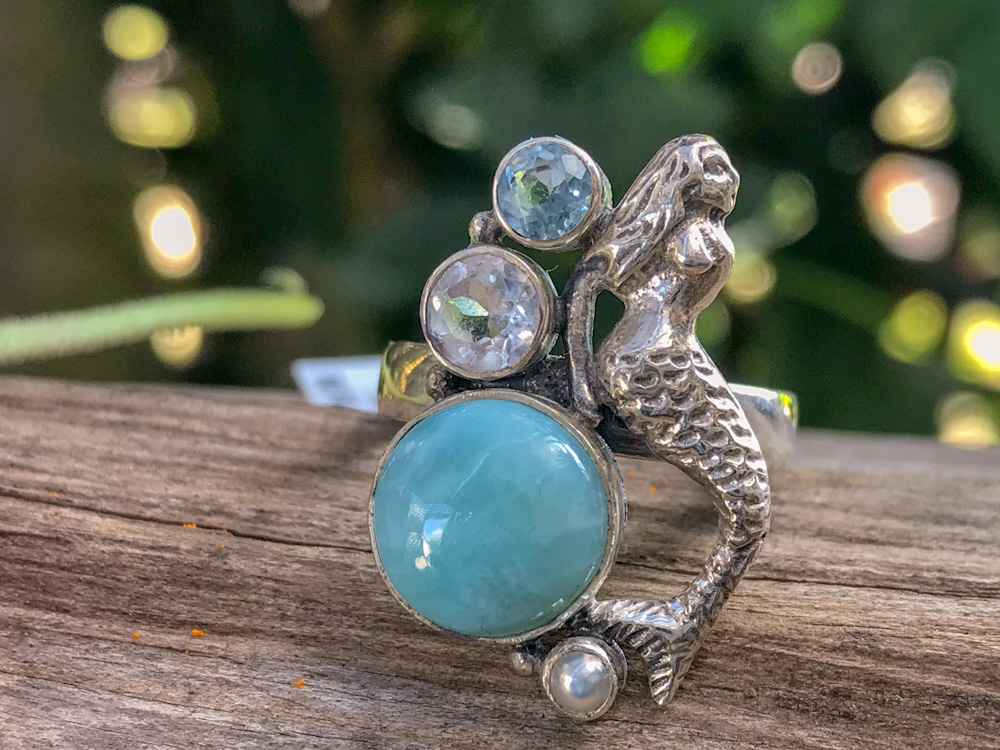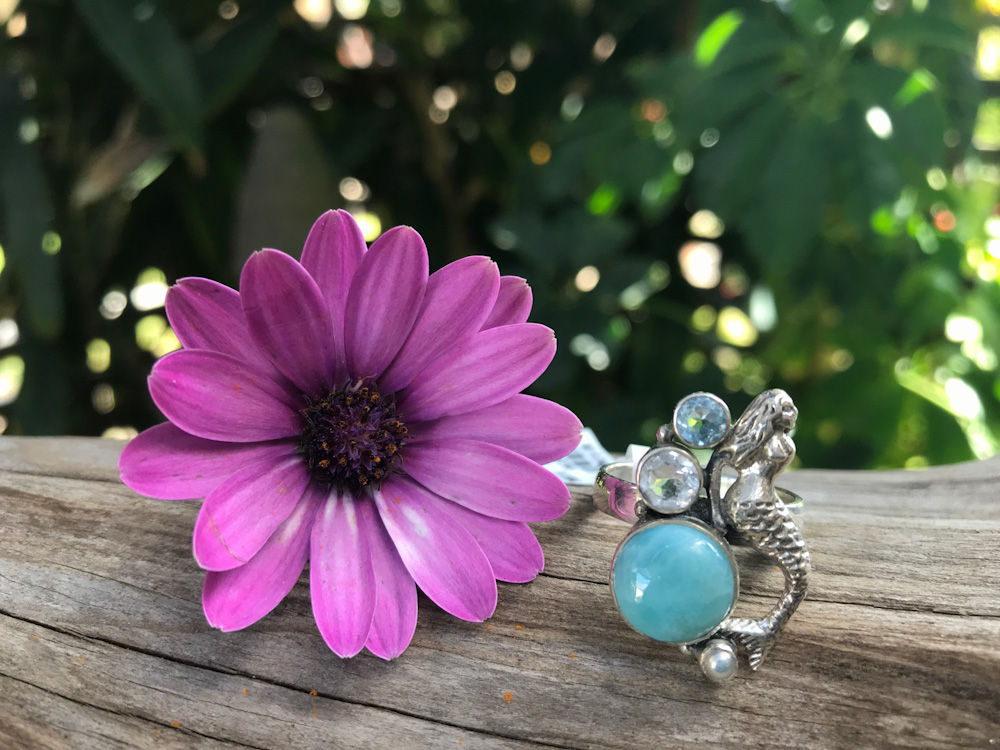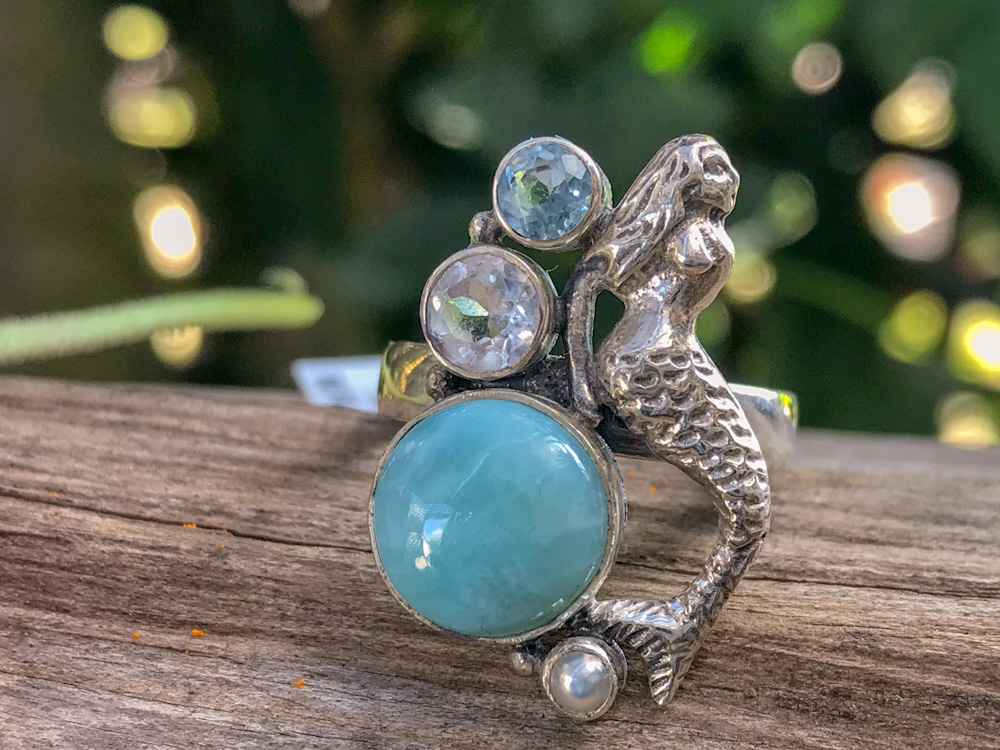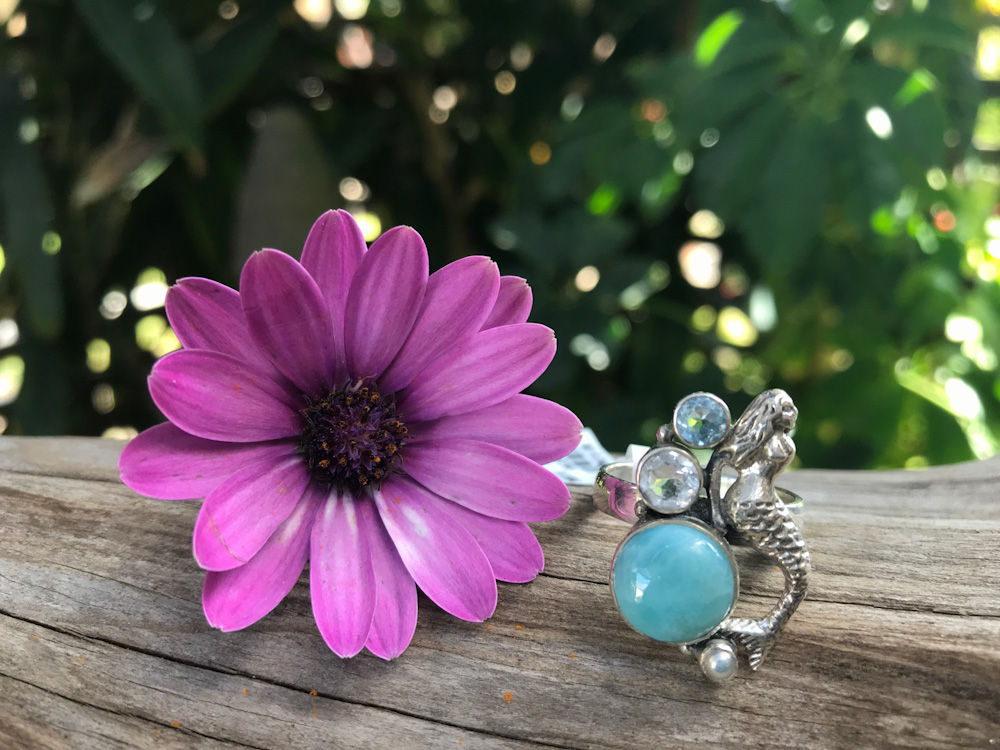 SIREN OF THE SEA
Mermaid ring with Larimar, Blue Topaz and Crystal Quartz. Sterling Silver, handcrafted in India.
Ring Size 8 -
Larimar is the embodiment of the tranquil Sea and Sky energies. Its soft, soothing blues and calming turquoise is streaked with white patterns that resemble sunlight dancing beneath Caribbean waters. It brings the ancient wisdom of Atlantis and the healing power of dolphins to harmonize the body and soul.
To have connection to the sacred mermaid, is to have Goddess energies, is to have intuitive abilities, is to be a healer of the heart and of the ocean. Mermaid has the ability to connect us to our sacred self, and to our sacred callings, gifts and blessings.