RADIANT MOONSTONE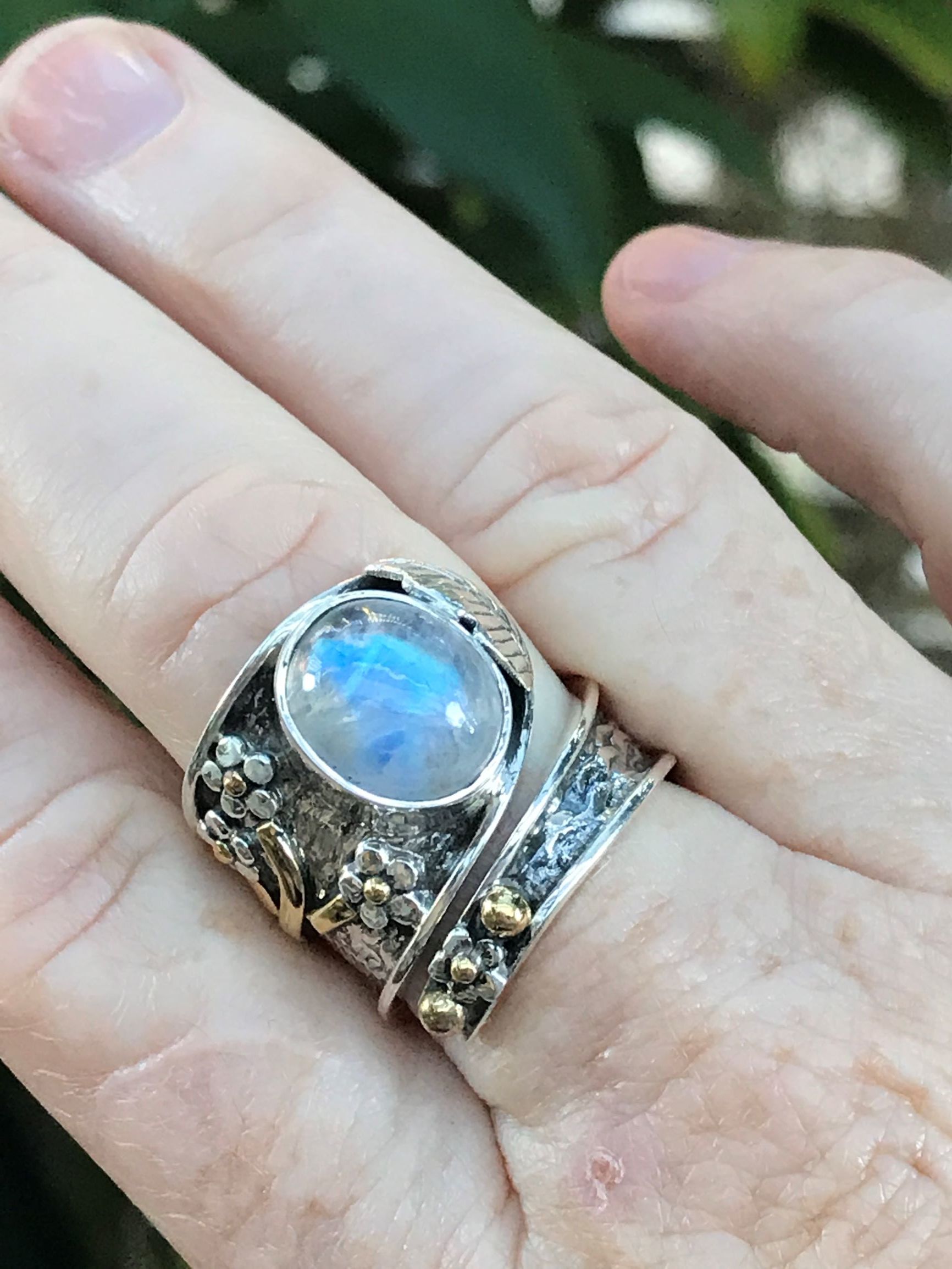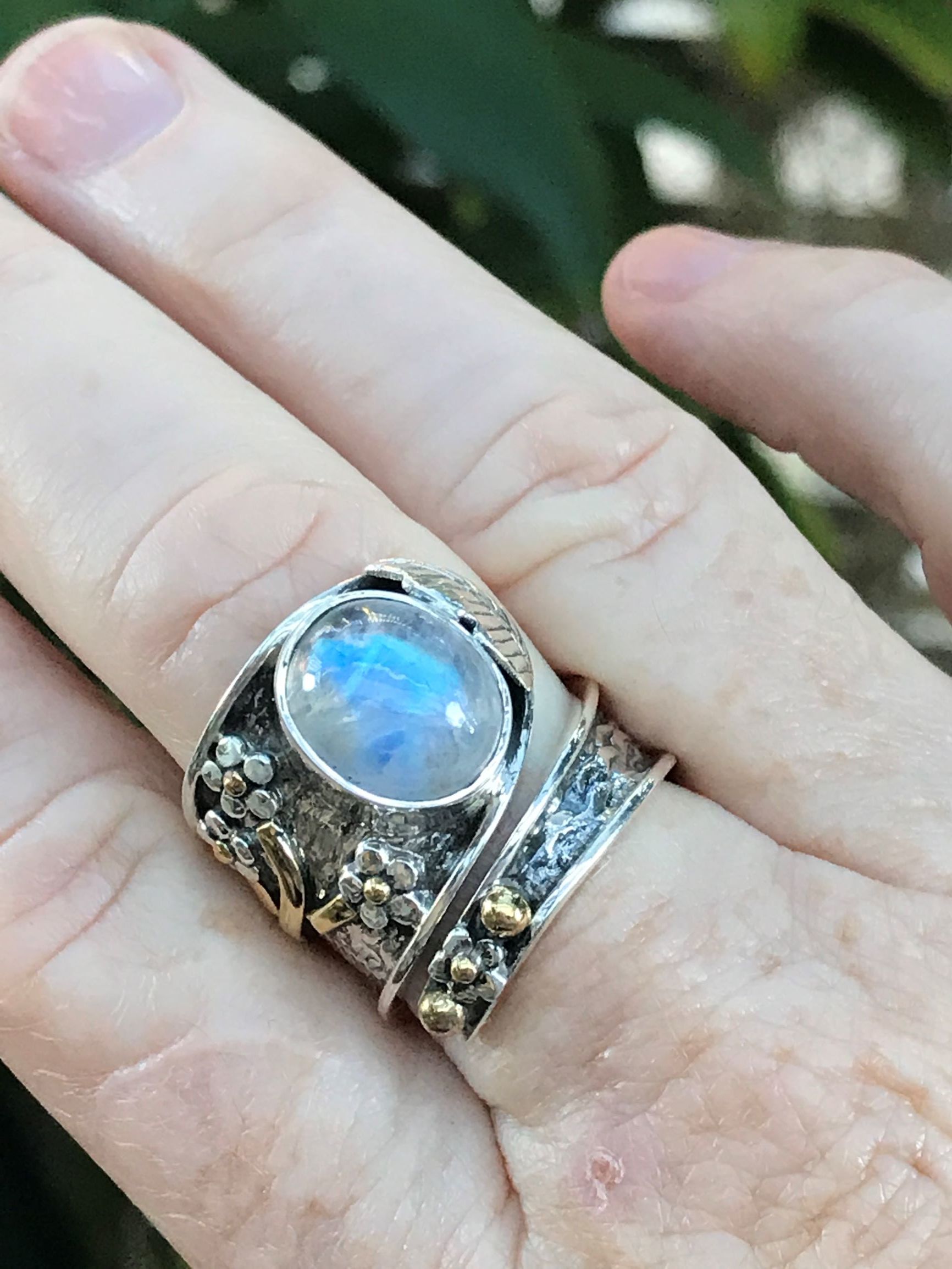 sale
RADIANT MOONSTONE
Capture a piece of celestial beauty with this heavenly ring fashioned from sterling silver, copper and brass. Solitaire rainbow moonstone gem. The rainbow moonstone, thought to carry powerful protective properties, is characterized by iridescent flashes of color in a variegated clear and white body.
The ring's band is detailed with a floral motif.
Each stone is unique so color may differ slightly from the photo.
The spiritual meaning of moonstone derives from the healing crystal's connection with the superior Chakras. As these are representative for the connection with the superior power, moonstone channels inspiration to our own intuition. Moonstone helps the wearer embark on a journey of introspection and self-awareness.