BLUE TOPAZ LOVE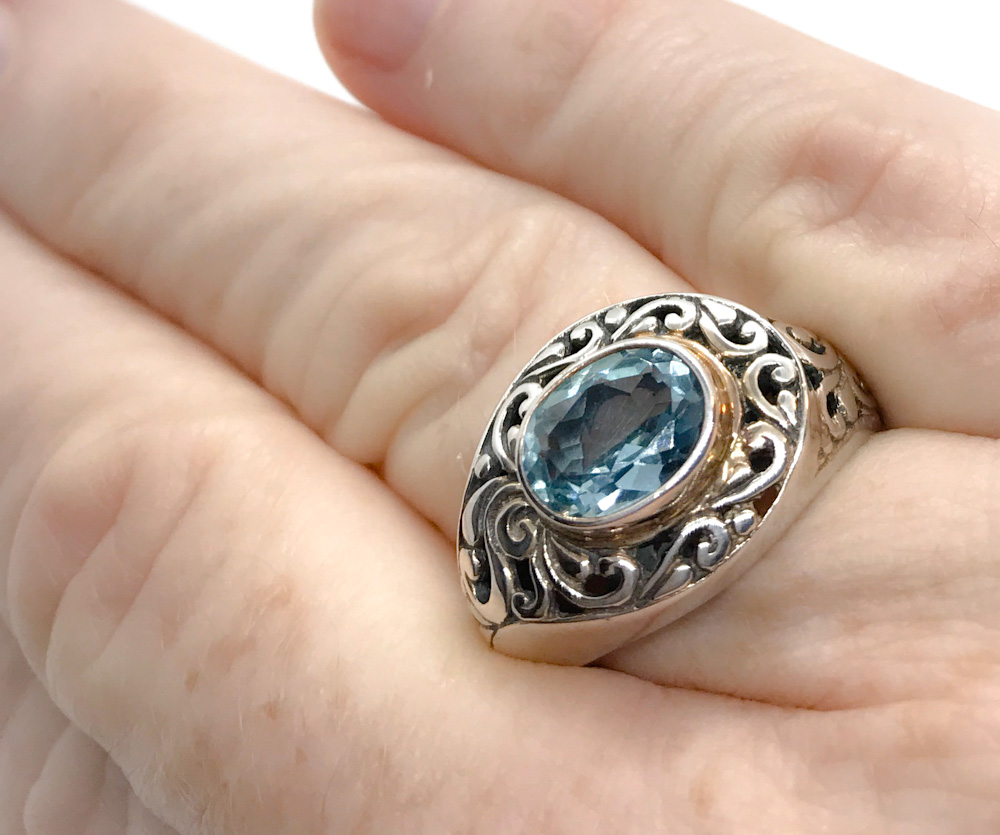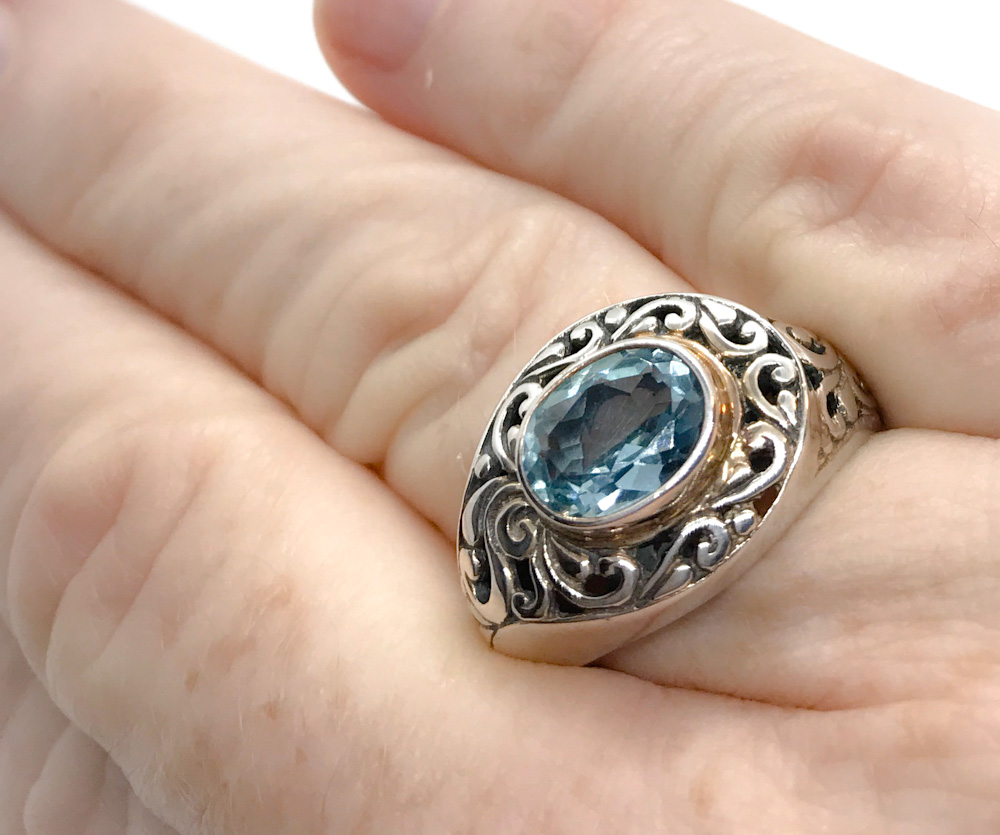 BLUE TOPAZ LOVE
This Blue Topaz gemstone ring is set in Sterling Silver. The blue in this stone is is quite vibrant. The Sterling silver design is seen on both sides of this beautiful ring. Size 7.
Blue Topaz meanins are healing, love and relationship. It's a spiritual stone that bring much metaphysical properties . Most blue stones symbolize the" God Power". The spiritual meaning of blue topaz stone will bring much good for the mentally and physically.
The meaning of Blue Topaz also includes creativity. It is a popular gemstone known as a writer's or artist's stone. Blue Topaz has charismatic popularity among writers and editors. Popular artists cherish Blue Topaz. The great power of Blue Topaz has been acknowledged around the world. Blue Topaz stimulates throat chakra.