HOWLITE, RUDRAKSHA, LAPIS, ROSE QUARTZ MALA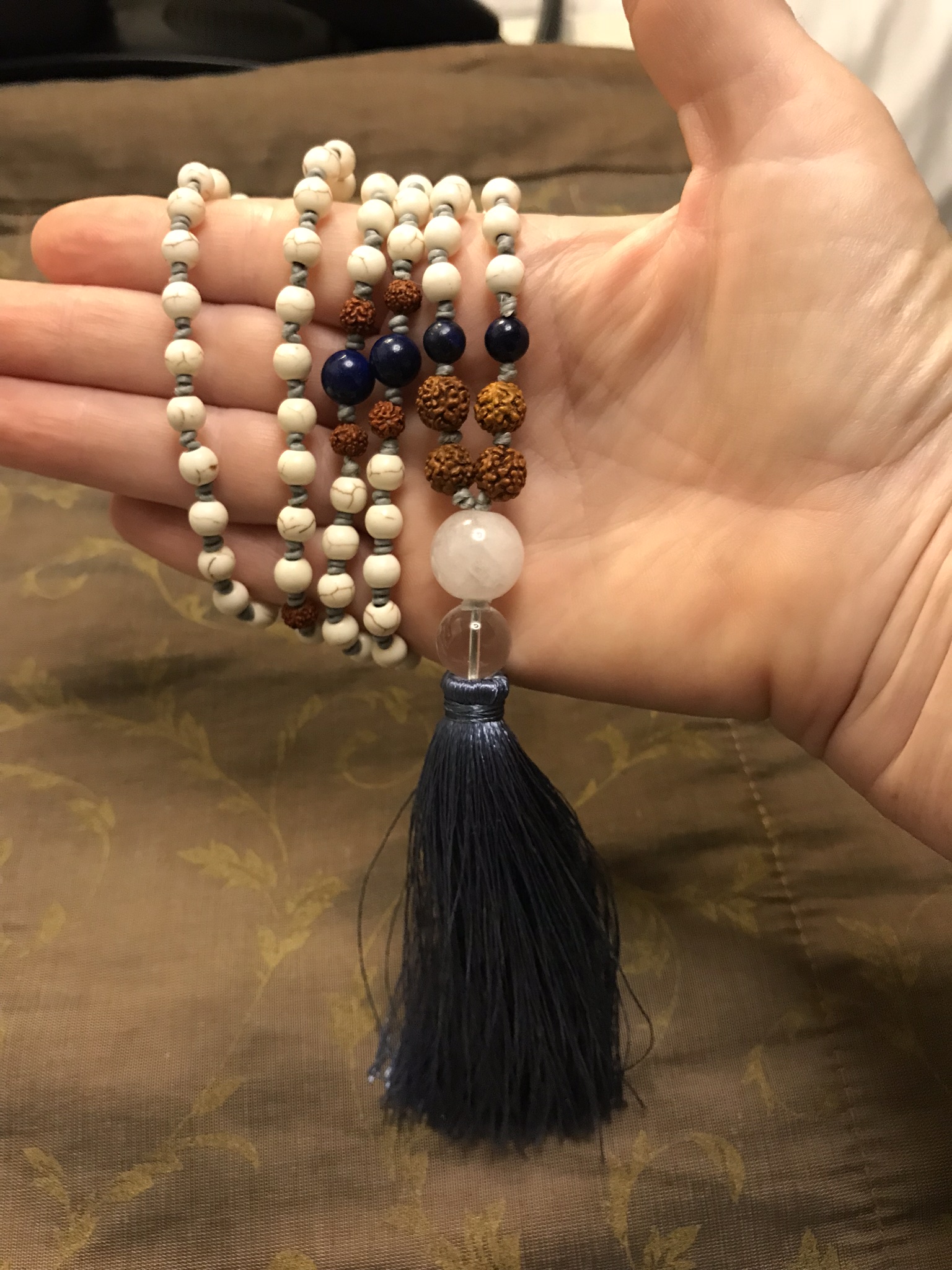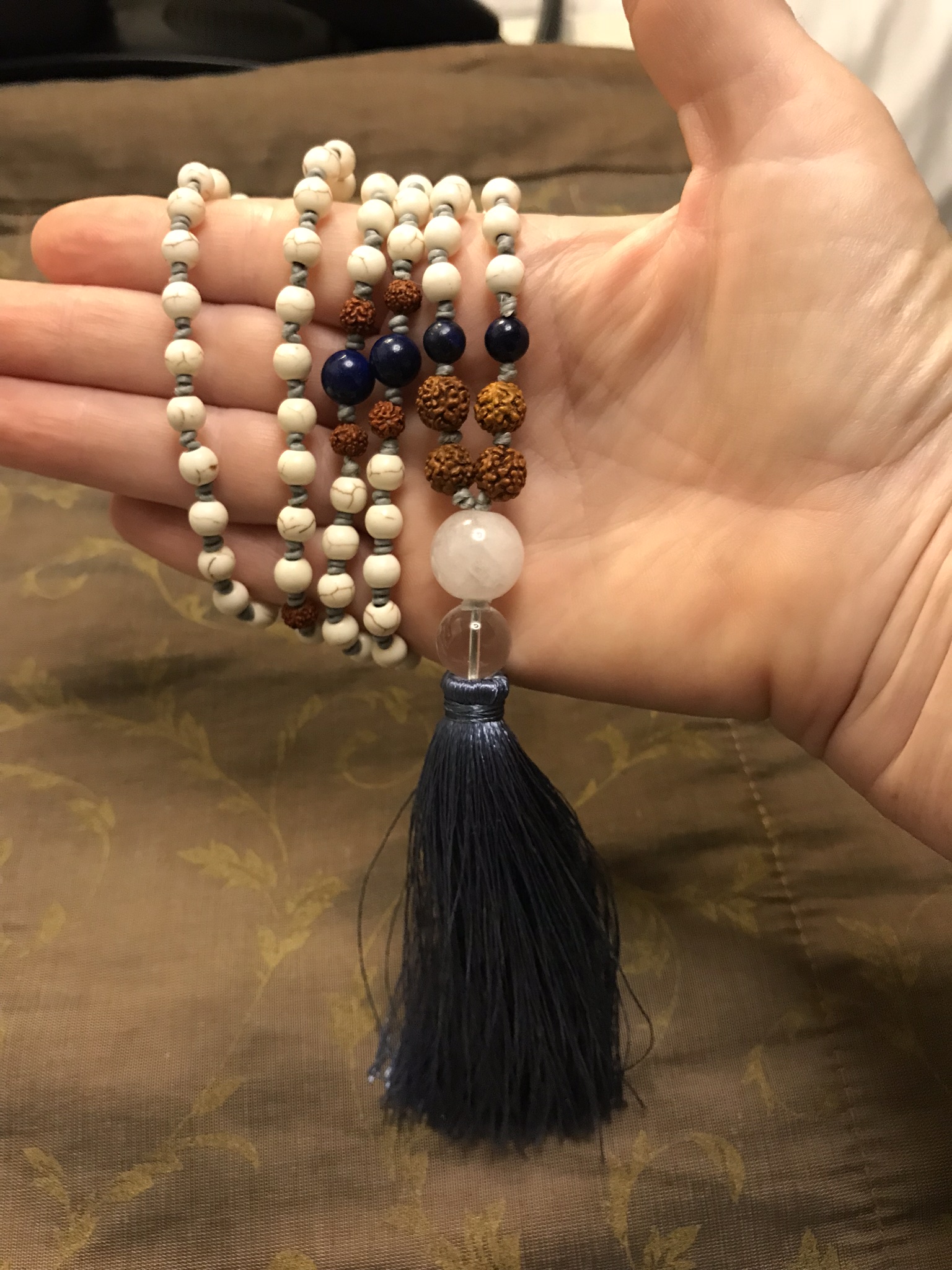 sold out
HOWLITE, RUDRAKSHA, LAPIS, ROSE QUARTZ MALA
Approx. 42" make up this beautiful 108 bead knotted Mala of Wooden beads, Rudraksha, Lapis, Rose Quartz and clear Quartz adorned with a blue colored tassel. This Mala was handmade by a wonderful group of people who work and live in Northern Thailand. They are part of a business that helps give back to the community. Please help me to help them by purchasing this beautiful piece of wearable art. Wooden beads are approx., 7 mm. Lapis are approx. 8 mm, Crystal Quartz approx. 13 mm
Move through the beads one by one and recite a chosen mantra. When you reach the large guru bead, simply reverse direction and start over
LAPIS LAZULI: A stone of truth, openness, love and integrity in relationships. Valued by seekers of truth for its ability to quiet and purity the mind. Protects against negative influences. Good for nervous system and inflammation.
ROSE QUARTZ: Serves to open the heart, enhance creativity and heals emotional wounds, broken hearts. Considered a love stone, beneficial to the circulatory system and aids in relieving anxiety.
Rudraksha seeds grow inside of what look like blueberries on trees South East Asia. In Buddhism and Hinduism, the beads are believed to provide inner calm, peace, and free one from negative thought. The beads get darker over time as they absorb your oils and energy. This is thought to strengthen the Rudraksha.